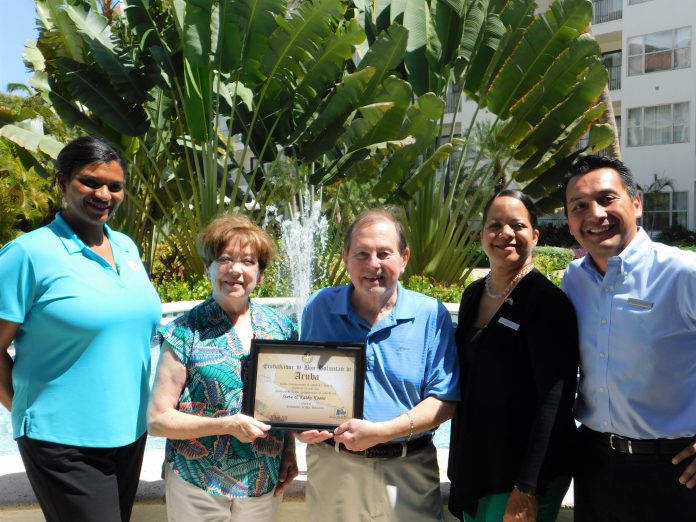 Recently, Marouska Heyliger had the great pleasure of honoring loyal and friendly visitors to Aruba as Goodwill Ambassadors at their home-away-from-home. The symbolic, honorary title is presented on behalf of the Minister of Tourism, as a token of appreciation to the guests who visit Aruba at intervals of 10-20-35 and more consecutive years. 
Steve and Kathy Koons, from Texas, were honored as Goodwill Ambassadors on their 20th consecutive visit to Aruba. The couple stated that they love coming to the island because of the friendly people and the beautiful beaches.
Heyliger thanked them for choosing Aruba as their vacation destination and as their home-away-from-home for so many years together with a member of Marriott Ocean Club.