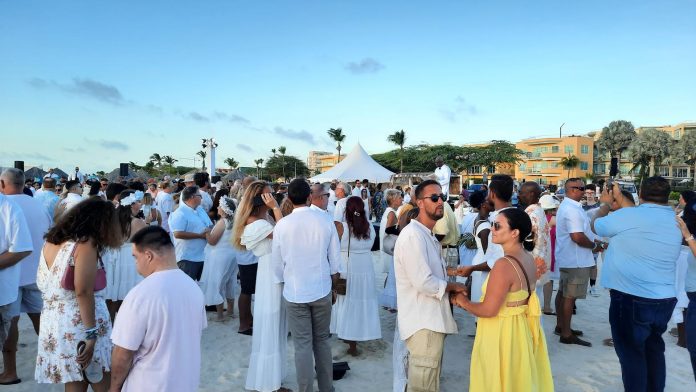 Yesterday Aruba celebrated the 4th edition of "Vow Renewal" at Eagle Beach.
The couples said "I Do" to each other one more time during the ceremony of the biggest event of vow renewal in the Caribbean. After taking a break of 2 years, last Thursday the ceremony came back with its 4th edition of Aruba's "Vow Renewal."
Ronella Croes, CEO of A.T.A expressed that "Aruba is happy to be able to invite the couples that are a part of this romantic tradition in Aruba. We honored the couples all over the world that chose Aruba as the destiny to celebrate their love."
Both couples who married recently and those who married many years ago, including couples who married more than 50 years ago were present for this event. The event brought coverage to Aruba, particularly in the romance category. A category that receives a lot of attention from A.T.A and it's associates in the market.