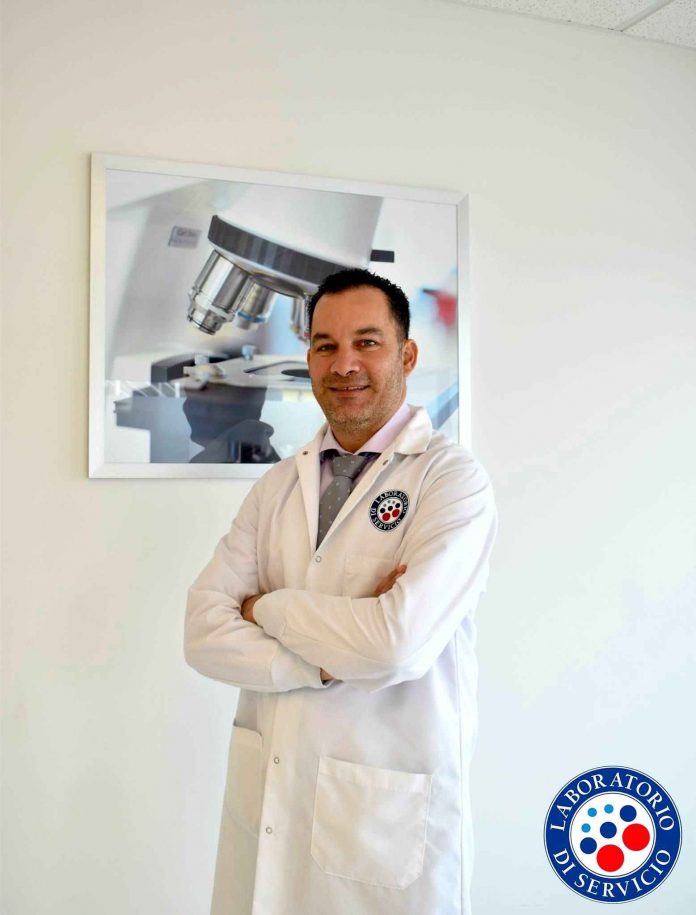 MedCare's Fit2Fly COVID-19 Testing Center is your best option for the post vacation COVID-19 test which is now required by the U.S. before returning home. All passengers going to the United States, including U.S. citizens, are required to have a negative (antigen or PCR) COVID-19 test result of a test taken maximum three days prior to boarding the flight, or documentation of recovery from COVID-19. MedCare's testing centers in and close to the hotels provide you with an easy and secure solution.
MedCare Clinic, a high-quality medical clinic that is specialized in urgent care for tourists and that has been appointed as the national COVID-19 clinic for tourists, and Laboratorio di Servicio, a full-service modern medical laboratory with state-of-the-art equipment, have partnered up to provide fast and reliable COVID-19 testing to all. Laboratorio di Servicio is ISO-15189:2012 accredited by the Dutch Council for Accreditation (M317).
Rapid PCR
As Aruba resumes to receive more and more visitors each month, one thing has become very clear: testing is critical. Thus far Medcare Clinic has been offering high-volume laboratory testing with results in 24 hours or less. The newest service on the market is Rapid PCR, where you receive your results in minutes not hours.
Just steps away from you
The Fit2Fly COVID-19 Testing Centers are located at the Cove Mall and at the Courtyard Aruba Resort at the mill, two locations at a stone's throw from your resort, condominium, or other vacation accommodation.. Walk-ins are welcome. It is recommended that the tests are done timely, as the negative test is only accepted if taken up to three days before boarding your flight. MedCare Fit2Fly Testing Center at the Cove Mall is opposite the Holiday Inn and is open every day for walk-ins from 8am through 10pm. MedCare's other location is situated at The Courtyard Aruba Resort, is across the street from the RIU Hotel and is open every day from 8:30am until 12:30pm.
At your hotel
For a selection of hotels/resorts in Aruba, MedCare has setup Testing Centers on site. The hotels/resorts at which we have a testing site are: Divi All Inclusive, Divi Dutch Village, Divi Golf, Divi Phoenix, Divi Tamarijn, Hilton Aruba Caribbean Resort, Hyatt Regency, Renaissance, and the Ritz-Carlton Resort. Please contact your front desk for more information on our Testing Centers at these properties.
Costs and timing
Passengers must be tested with a viral test that could be either an Antigen Test or a nucleic acid amplification test (NAAT), such as the reverse transcription polymerase chain reaction (PCR). The price for the Antigen Test is only $50, and the PCR Test is available, for $125, The new rapid PCR will be $150 (results in 30 minutes.) MedCare offers the easier and substantially cheaper Antigen Test that is acceptable for travel to the U.S. as per the CDC guidelines. Pre-travel testing is not covered by the Aruban visitor insurance. Please contact your insurance company to verify if testing costs are insured. Results are e-mailed to you within 24 hours of testing.
Private bookings
For your convenience, Medcare also offers private testing at your accommodation/hotel room for a one-time service fee of $120. This fee covers testing up to 10 people (one appointment, at one location and a specific time). Additional persons will be charged $10 per person.
For more information, please contact:
Phone: +297 280 0630
Email: info@medcare.aw
https://medcare.aw/en/covid-19-testing
Follow us on social media: MedCare Clinic | Facebook