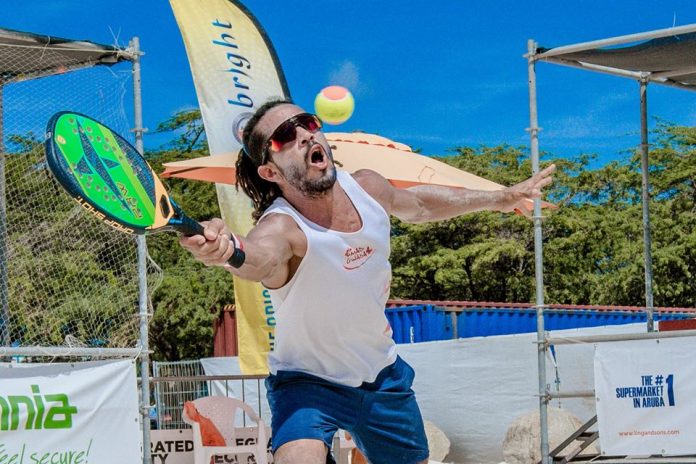 When in Aruba on vacation you most probably are not looking into too much workout activity but prefer relaxing on the beach and enjoying the great food and sunny cocktails. However what about being entertained by the best athletes and at the same time experiencing something local and get connected to the island in another way? You can! This weekend you may choose between the Aruba International Karate Cup and Aruba's International Beach Tennis Event.
The Aruba International Karate Cup is being organized with attention in the details, in order to become in the coming years a mandatory stop for athletes who want to qualify for the Olympic Games, as well as an important event for those who are in full development in Latin America and the Caribbean.The organizing committee since 2018 is working to guarantee the highest standards of technical quality and logistics. Step by today, Saturday and tomorrow, Sunday between 9AM and 7PM at the Renaissance Convention Center, Oranjestad where there will be 4 courts competing simultaneously. The competition will be disputed according to the Regulations of the World Karate Federation (WKF). All technical matters will be resolved under that regulation, having exceptions for the development categories.
https://www.arubakaratecup.com/
Biggest Beach Tennis Event Worldwide.
Aruba organizes the biggest beach tennis event in the world with over 1400 participants, US$ 65000 in prize money and the greatest parties. It is the premier tournament in the Caribbean where international beach tennis pros and amateurs travel from around the world to compete. The event is the happening of the year with a festive beach-chic ambiance on amazing Bushiri Beach. Annual participating countries are: Argentina, Aruba, Australia, Austria, Belgium, Bonaire, Brazil, Canada, Curaçao, France, Germany, Guadeloupe, Italy, Netherlands, Saint Barthélemy, Saint Martin (French part), Slovenia, Spain, United States, and Venezuela. There are 35 courts where competitions take place and you are invited to join the fun! Entrance is free.
https://www.arubabeachtennisopen.com/