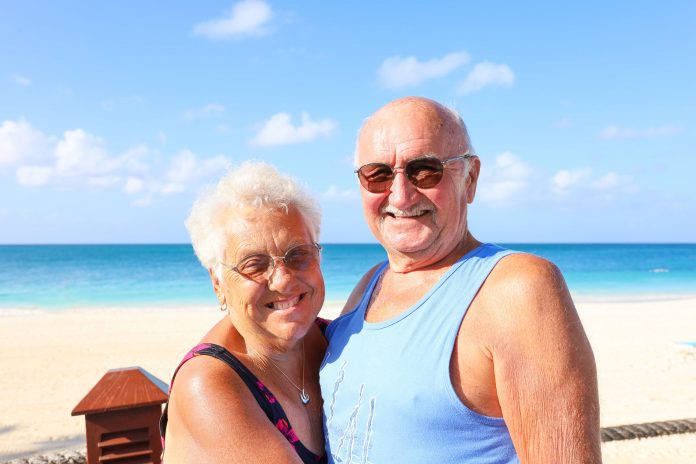 This amazing couple came this year for their 39th time in Aruba and have seen all the tourism development over the last years. Winnie celebrated her 84th birthday here in Aruba surrounded by all her friends that are now became family.
Winnie was a school teacher for 36 years and also helping in her husband Garage business.  Skipp has always been in business and started his first business at age 10 and that was a Bicycle repair shop and after some years open his Garage. Funny story, but the same first customer when he started at age 10 became his first customer in the garage business.
They are coming back in July to celebrate their 40th visit to our island Aruba and also their 60plus and plus wedding anniversary.
Photo by www.SteveFrancees.com