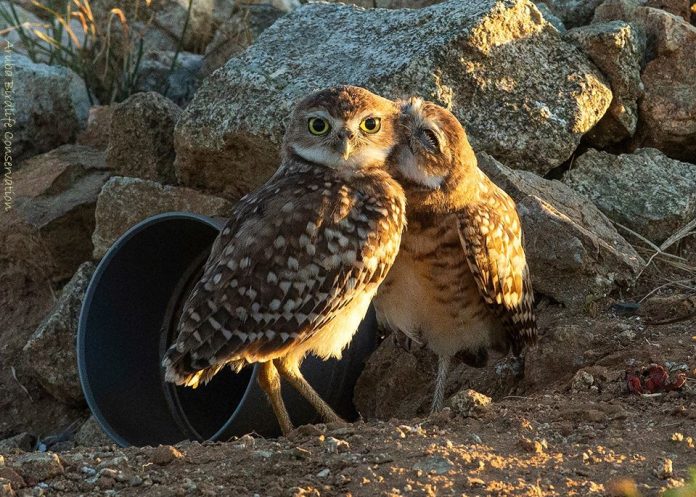 Aruban Burrowing Owl's population has greatly diminished and is now endangered, with estimates of less than 150 pairs remaining. Threats include over-development and the invasive boa constrictor. Efforts are being made to ensure that it does not go extinct.
The 'Shoco' was made one of Aruba's National Symbols on February 2012. It also appears on Aruba's Postal Stamps and Currency. The year 2012 was declared to be the year of the 'Shoco' and for the Aruban Burrowing Owl to be nominated as Aruba's National Bird. The island's terrestrial protected area, Parke Nacional Arikok, is also an important refuge where the population can recover and the staff is actively involved in conservation efforts.
Beauty in Aruba: Baby Shoco Love.
Born in the same artificial nest, just a day or two apart.
Cuddled for warmth and security for weeks.
Discovering planet earth together.
A natural bond of love is manifested.
Aruba baby Shocos sharing a moment of affection.
A National Symbol of Aruba.
To enjoy and adore.
To recover and protect.
Do it for the children.
Source Aruba Birdlife Conservation