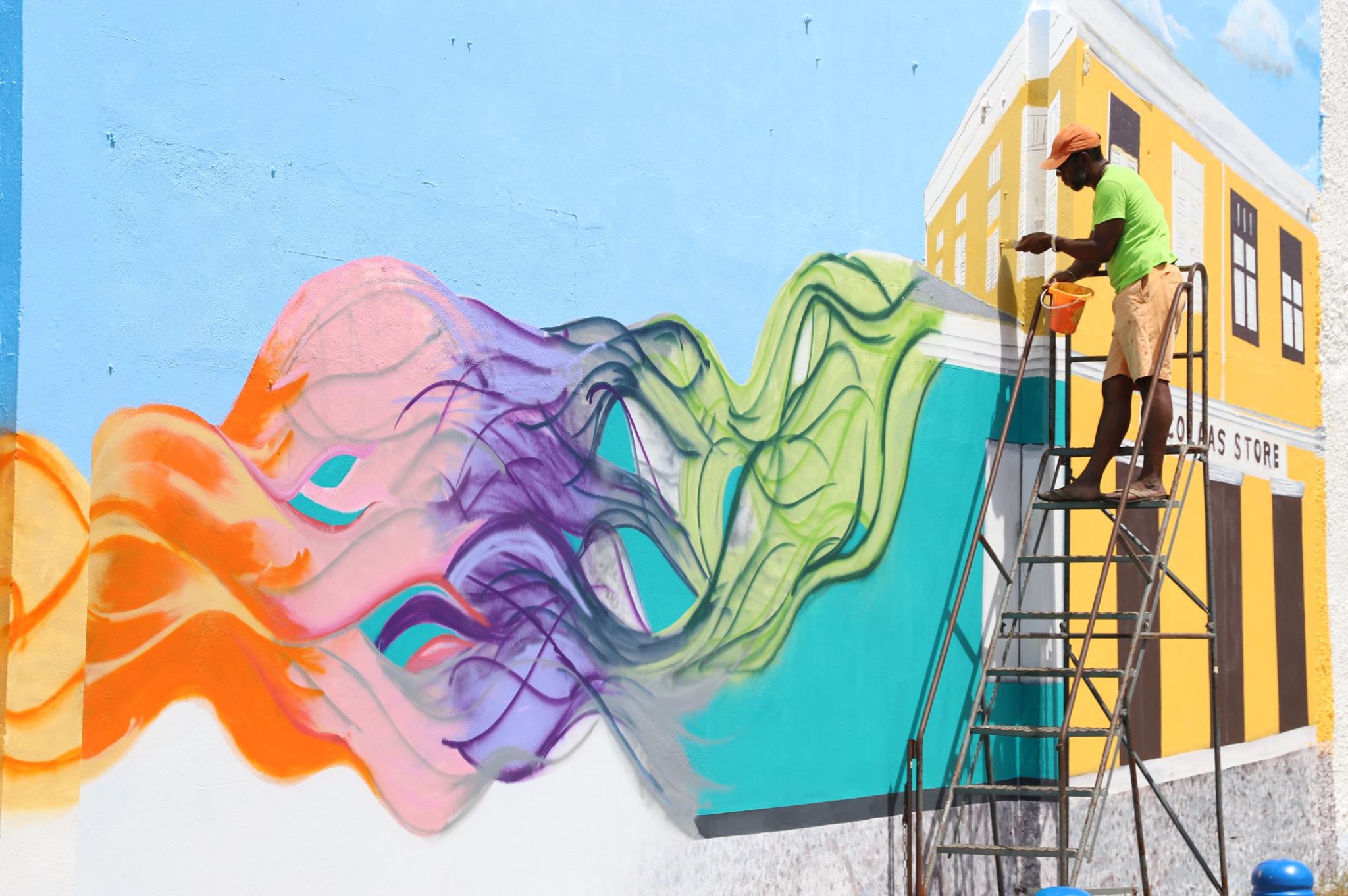 SAN NICOLAS – The town of San Nicolas is a colorful one. Many walls are enriched with the creative outburst of local artists which makes a walk downtown a must for those who seek more connection with the island's culture. 'Experience San Nicolas' organized a great Easter Edition in which some more color was added to the already vivid exterior.
Young local artists were given the opportunity to paint a wall of the town under the guidance of Reginald de Palm, on Saturday March 31. The creative talents are Daniel Jones, David Jones and Xakaii Antersijn. The three worked together for about a month to finish their piece. De Palm helped with a design whereas the youngsters could fill in their expression. The inspiration for the wall painting is the town itself.
The building where home and hardware center Wema is located, is one of the most well-known in town. One of their trucks is to be seen in the painting. This is a nice opportunity to go south and admire all the wall paintings the town has to offer. Combine it with a lunch at the Mundi Health Café, located in the monument San Nicolaas Store, and your San Nicolas experience is a hit. For more information please call +297 584 7090.