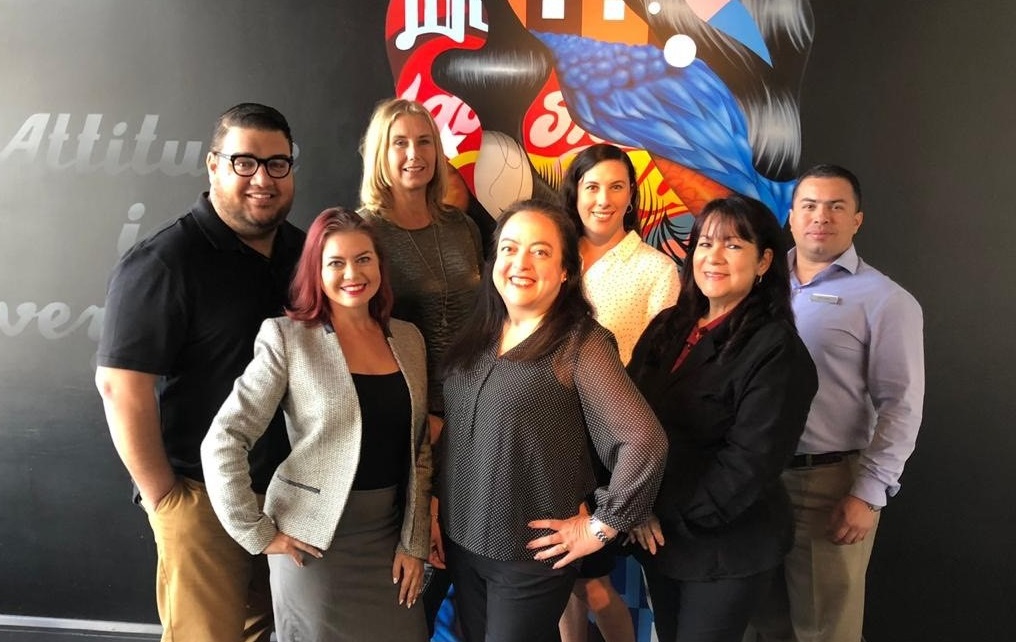 The Renaissance Aruba Resort & Casino keeps elevating in success. In March the Sales Team as well as the Catering Sales Team of Renaissance Convention Center won the regional awards for the entire continent of the Americas based on their 2018 performance. This week Marriott International accounced that both teams of the Renaissance Aruba became GLOBAL winners, a major achievement!
Global Elite Awards is celebrated among all who won the regional awards for their region and continents (The America's, Asia Pacific, Europe, and Middle East & Africa). All the 2018 ELITE Award winners are true stars that rose to the top, not by chance but through purpose and passion.  Over the past month, the Renaissance Aruba has been celebrating this regional and continent recognition and now it's time to announce that the Renaissance Aruba also won the 2018 GLOBAL ELITE AWARDS for Sales Team and for Catering Sales Team of the year. A huge recognition, knowing that there are over 8,000 properties worldwide. These two Global Elite Awards are the results for always maintaining an ongoing commitment to Excellence, Leadership, Inspiration, Teamwork and Execution.
2018 was another strong year for the destination. RevPAR for the hotels increased with over 10%. The sales team at the Renaissance was able to outperform the destination when it comes to growth percentages year over year due to teamwork, renewed strategies, hard work and dedication.
The Event Satisfaction Survey (ESS) process measures event planner's satisfaction within each premium and luxury hotel. ESS examines how event planners evaluate important aspects of their events and provides critical information to improve planner loyalty, attract new customers, and enhance the brand image. In 2017 the Renaissance Catering Team was ranked 62 with a score of 81.5 for ESS and in 2018 the team was able to increase their ESS score to 96.6 and ended up as the number 3 in the Americas and therefore got recognized for this outstanding accomplishment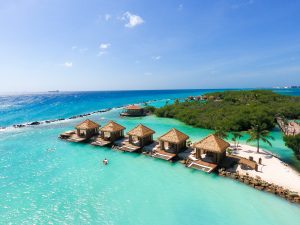 About Renaissance Aruba
At the Renaissance Aruba, there's no limit to the happiness you'll discover. Located in the heart of Oranjestad, you'll find yourself amongst all the excitement, from many entertainment options to an endless array of exquisite amenities. Our expert staff is eager to inspire, so sit back, relax and revel in the authentic Aruban culture. Just make sure your phone is fully charged because you're going to want to share everything you see.
With two distinct resort experiences, guests can choose how to live their best vacation. Let loose and try your luck with a thrilling game of poker at either of our two Wind Creek casinos, or indulge in the vibrant BLUE bar at the adult-exclusive Renaissance Marina Hotel. If you'd rather spend some time unwinding, treat yourself to a series of luxurious spa specials and a sophisticated one-bedroom suite at the secluded Renaissance Ocean Suites.
Both offer exclusive access to Renaissance Island, a true tropical oasis. Whether you're pampering yourself at Spa Cove, watching flamingos roam, or simply basking in the warm Aruban sun, Renaissance Island is sure to inspire a story worth sharing. Also here to give beachgoers a break from the sand and surf are our luxury private cabanas, along with the Papagayo Bar & Grill and the Mangrove Beach Bar. Besides being the perfect spot for beach-goers, Renaissance Island offers a breathtaking venue for a wedding celebration or a romantic honeymoon escape. Reserve the coveted shores of Coral Beach and experience the start of true marital bliss as you say your 'I dos' surrounded by something blue.
Connect with us on Instagram/RenAruba or visit RenAruba.com for more info. q