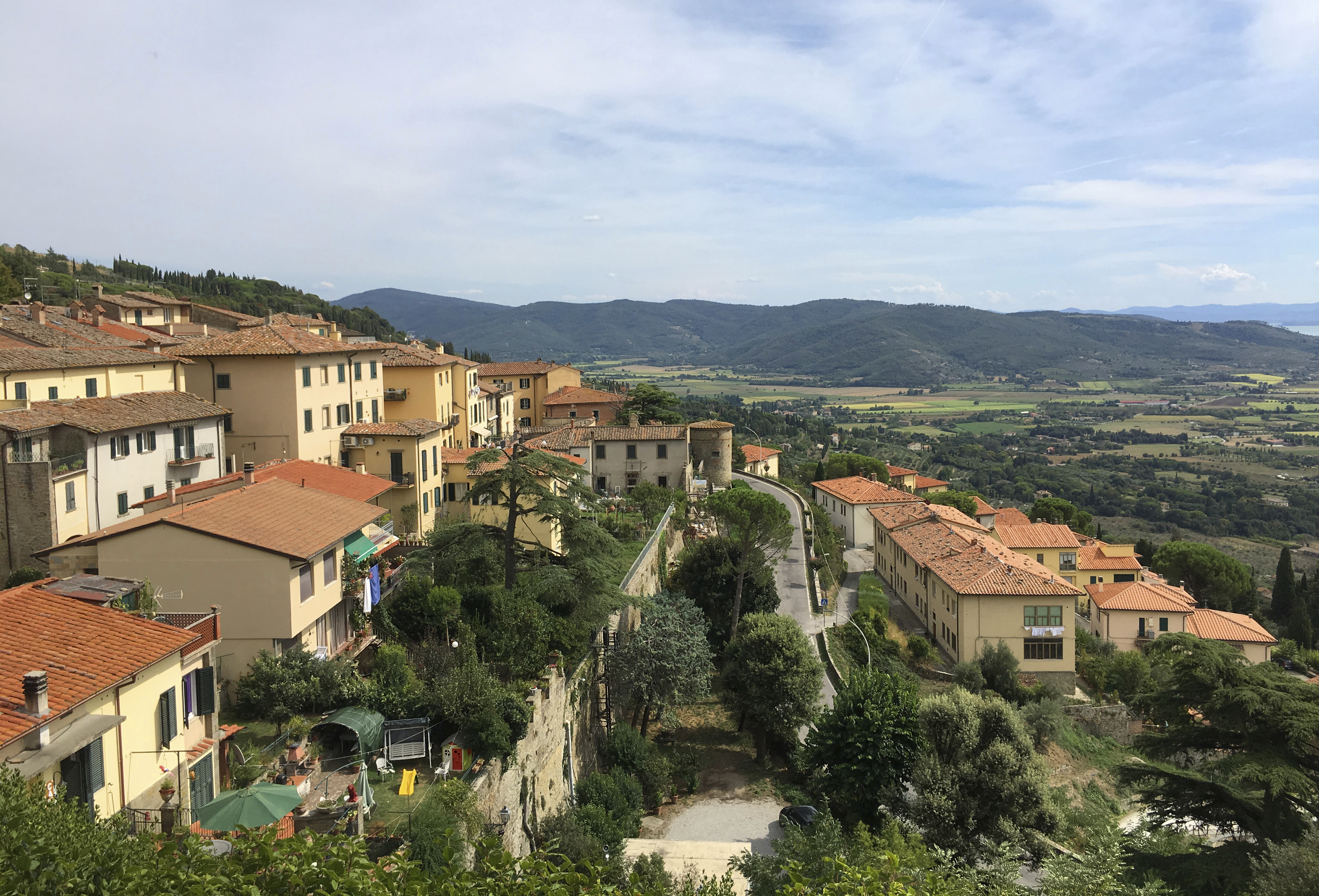 After my breast cancer diagnosis and as I was going through what would be more than a year of treatments that included chemotherapy and radiation, I vowed I would return to Italy. Both sets of my grandparents emigrated from there, and I always turned to Italy as a source of comfort.
At first, I wasn't sure what part of Italy I would travel. The last time I was there was in 1998. But when my sister and brother-in-law invited me for a one-week stay at a villa in Cortona in Tuscany, I knew my plans were set.
My plan was to spend a week in Rome with a friend. Then, I would join my sister and brother-in-law and their friends on the second leg of the trip. I had never been to Cortona, the walled medieval hilltop town popularized by Frances Mayes' memoir "Under the Tuscan Sun," later made into a movie. We would use Cortona, nestled near the border of the Umbria region, as our base and then travel to different parts of Tuscany.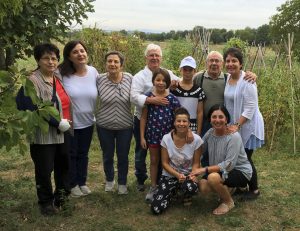 I hoped to be inspired by one of Italy's most romanticized regions, with its cultural and artistic legacy, its post-card views of rolling hills dotted with stone farms and medieval castles, and its food — simple but flavorful. And just maybe, I could reconnect with my relatives on my mom's side who lived in the Siena area. I hadn't seen them since 1984, and we had lost touch over the years after my grandfather and great uncle in the United States passed away.
But my experience was beyond what I expected. By staying at the villa, I was able to have a deeper understanding of the Tuscan culture and live like a Tuscan resident. We shopped for groceries at the local supermarket, cooked dinner at the house, and went on walks among the fields of sunflowers, olive trees and grapevines. We washed clothes and hung them out to dry (dryers are not the norm in Italy). I woke up to the crowing of roosters. And I met a wonderful group of residents including American-born chef Ryan Hanley and his Italian wife Debora Mazzierli; we visited their centuries-old Tuscan stone home for cooking classes.
We stayed at the villa Il Barattino, which had a swimming pool, washing machine, satellite TV and free Wi-Fi connections. It rented for little over $800 a night and sleeps 12 and is managed by Cortona-based Hill Towns Tours , which manages villas in Tuscany. The villa consisted of two buildings, which combined had six bedrooms. If you rent a villa with friends, you can cut the cost of the rental fees and the car rentals. And we saved money by eating in a few nights using the spacious kitchen and outdoor dining areas.
Location is key. Our villa, set apart from the main road, was about seven miles to the town center. Cortona is about an hour drive to key medieval hill towns like Assisi and Montepulciano, home of the Vino Nobile wines. And you could take a train from Cortona to Florence.
Every day, we looked forward to a new activity, some we planned on our own; others were planned by Mazzierli, who also acted as our tour guide. She gave us a tour of San Galgano, where we visited the gothic style 13th century abbey which no longer has a roof, as well as San Gimignano, known for its many medieval towers. Another day, we went wine tasting. We first visited a local small winery called Leuta. Then, we went to Montepulciano, where we visited the family-run Ercolani winery's wine shop and then toured its underground wine cellars and its medieval museum — and then sampled its wine with cheese and salami. On the days to ourselves, we wandered the medieval streets of Cortona's center, and spent some time at the Etruscan museum. In Assisi, we visited the Basilica of St. Francis, where we saw the famous Giotto frescos.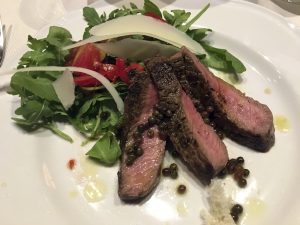 Every meal was an epicurean feast. Among the highlights; eating pici pasta at La Loggetta, overlooking the main square in Cortona, sampling the massive seafood platter at Morgan's, which overlooked Lake Tresimano, and tasting the sumptuous zucchini flower appetizer at Osteria del Teatro in Cortona. In Assisi, I had a delicious melon and prosciutto salad at Le Terrazze di Properzio, which offered breathtaking panoramic views of the town.
One of the most intimate food experiences? The cooking class at the home of Hanley and Mazzierli. We cooked such dishes as zucchini flan, Tuscan ragu sauce, and stuffed tomatoes with rice under their supervision. And we made our own pici pasta, made with flour, water and olive oil. Mazzierli encouraged us to "eat with our heart, not with our stomach."
And yes, my sister and I — armed with a GPS and a 30-year old address my mom gave us — did connect with our relatives, the most magical moment of my trip.
They showed us family photo albums. My cousin Antonio showed us a spool of thread that my grandfather had given him years ago from his clothing factory. To him, it was the symbol of the American dream. They called other relatives, and soon, the house was packed. The pasta came out, followed by sauteed chicken, pickled zucchini and vanilla gelato. Our hearts were full.
This trip was more than checking off a bucket list. This was a celebration of life. And so, in that spirit, I promised my relatives I would be back next year.q