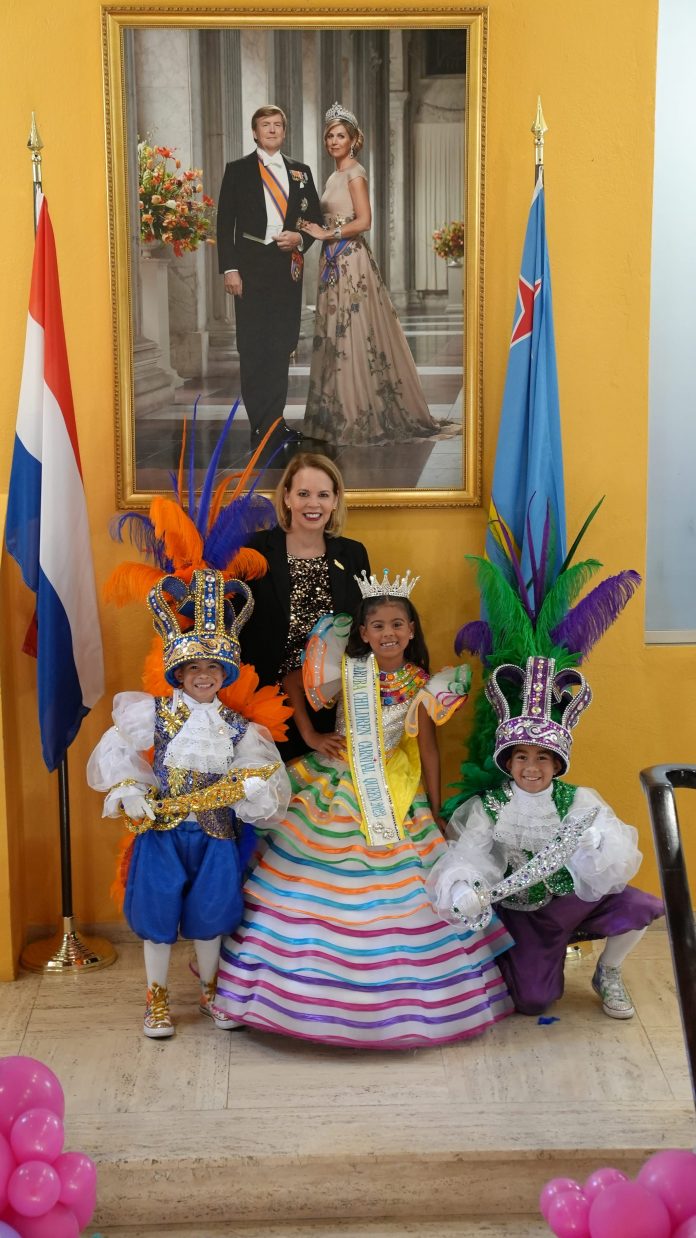 ORANJESTAD – On February 5, 2023, the transfer of command of our Carnival royalty took place at the government building.
The government of Aruba organized this beautiful event where the colors and creativity of our Carnival people showed majestically. Every Prins and Pancho, queen, little, youth, and adult attended the ceremony. The union of our monarch stood out with positivism and joy.
Prime Minister Evelyn Wever-Croes presented each carnival monarch with a flag of Aruba pin as a symbol of gratitude for exalting our carnival and strengthening our union.