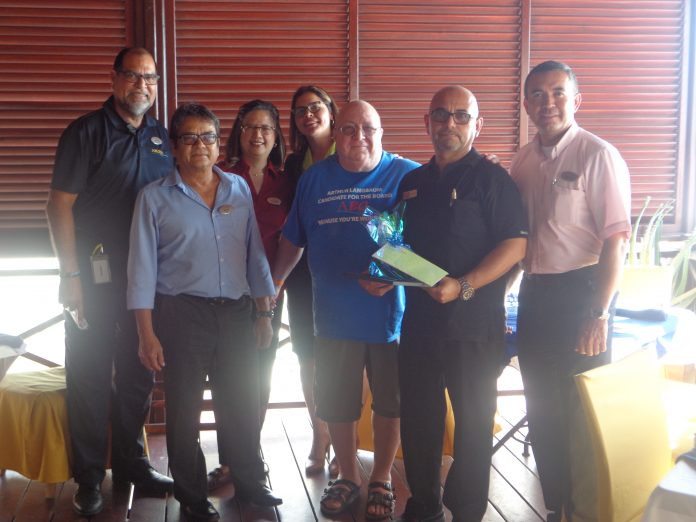 Sometimes life takes you by surprise and while you are enjoying your well-deserved vacation all of a sudden you're life is a balancing act. It happened to a guest of Ricardo's Restaurant & Bar. Luckily for this tourist waiter Dante Soleto jumped in and saved a life.
On Sunday, February 23rd, a guest visited Ricardo's Restaurant & Bar, located at the Aruba Beach Club Resort (ABC), and had choked on a piece of meat. Waiter Sotelo, quickly jumped in and provided Heimlich which resulted in saving the tourists life. Unfortunately in all the hectic that followed the tourists' name was not registered as they were not guests of ABC. Remarkably it was understood that Sotelo never had taken any courses in First Aid but learned about Heimlich via Discovery Channel.
ABC Board of Directors, Management and Staff awarded Sotelo with a gift certificate for his bravery. A true hero!