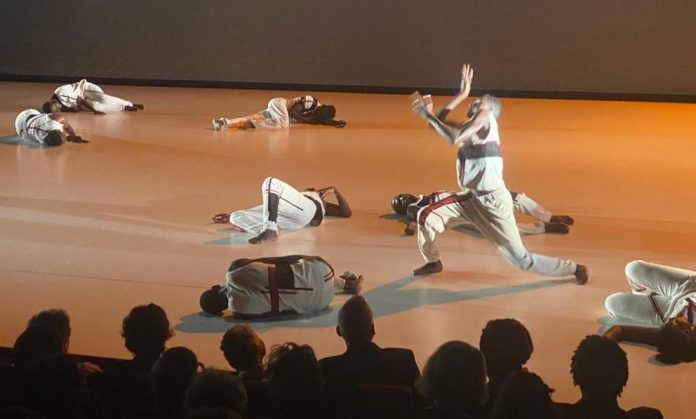 Interim Plenipotentiary Minister of Aruba in the Netherlands, mr. Ady Thijsen and his wife, Yshel Thijsen-Rasmijn were present during the opening of Black Achievement Month at the Internationaal Theater Amsterdam. Also in attendance was the interim Plenipotentiary minister of Sint Maarten, Richard Panneflek.
Before the program, the minister and his wife were welcomed by the known artist and ex-politician, John Leerdam. The guests enjoyed a presentation of the dance group Siguifin, which is the collective result of a choreographic process on the initiative of French-Senegalese choreographer Amala Dianor. Together with Alioune Diagne from Senegal, Ladji Kone from Burkina Faso and Naomi Fall from Mali, they worked together with nine young dancers on a composition of which aspects of individuality, social cohesion and cultural differences formed part.
The Black Achievement Month takes place every year during the month of October. The festival has the goal of exposing extraordinary talent of persons who have African roots and bring this to the attention of the Dutch public.
The images are courtesy of Arubahuis.