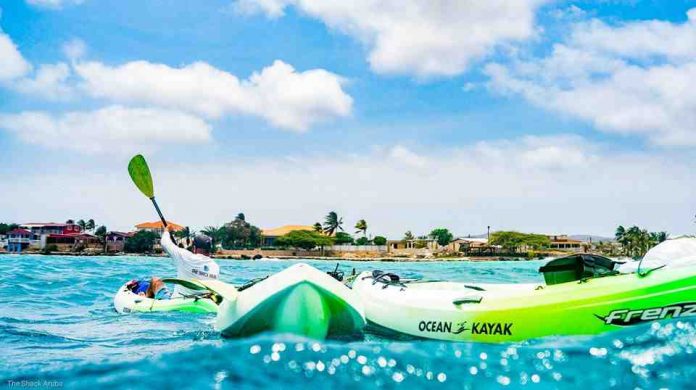 With Aruba slowly re-opening again we imagine you are jumping up and down to go out. On the other hand you are not keen on crowded places while the COVID-19 virus is still wandering around. For you and your family we have the perfect thing to do: kayaking in the mangroves. You and your family alone with nature!
Mangel Halto at Savaneta is definitely a place not to miss out on. The beautiful beach with the natural mangroves is simply a beauty, but if you are into a more active way to enjoy the nature: take a kayak. While you are doing some workout -as it might get a little windy and rough-, you will see the island from a different perspective. You can even make a stop to do some snorkeling at the reef. It's fun, it's healthy and for sure something else.
The Shack Aruba offers kayak and snorkeling adventure starting from Santo Largo, Savaneta through Aruba's Mangrove Lagoon, an unspoiled region of Mangrove forests, winding channels of the Isla di Oro with allot of history and first-rate snorkeling territory of Mangel Halto. You'll pass beautiful reefs with crystal-clear waters, home to an abundance of wildlife including sea-turtles and pelican. They offer eco-friendly adventure you're not going to want to miss. Check them out on Facebook The Shack Aruba for more details.