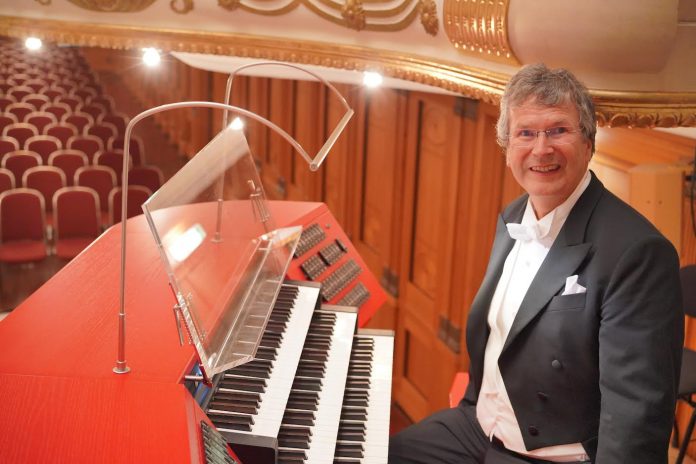 Please join us Monday January 30, 4 PM for a special concert in our wonderful Church! One hour of wonderful Baroque and Romantic Organ Music, played by the famous German organist and conductor Gabriel Dessauer on the famous Flentrop Organ.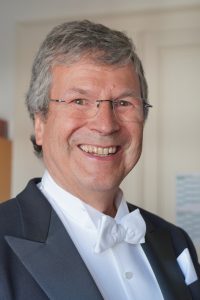 Beautiful works of Bach, Mozart, Liszt (B-A-C-H), Bédard and Widor will be played. The program is especially directed towards children. Parents: bring your kids!
Gabriel Dessauer, organist and director
Gabriel Dessauer (1955) is concert organist, cantor and an academic. He was responsible for the church music at St. Bonifatius, a church in Wiesbaden, from 1981 to 2021. He also conducted the Choir of St. Bonifatius until 2018. Gabriel is an internationally known organ recitalist. He was an organ teacher at the faculty of the Music Conservatory of Mainz. In 1985, he founded the German-English project choir, the Reger-Choir. He has lectured at international conferences, especially about the music of the composer Max Reger.
Dessauer has given recitals in Europe and the U.S.: at the Washington National Cathedral and at St. Patrick's Cathedral, New York. He played the Kotzschmar organ in the Merrill Auditorium in Portland, Maine, and in the Cathedral of Our Lady of the Angels in Los Angeles. In 2004, he lectured at the National Convention of the American Guild of Organists in Los Angeles on the choral music of Max Reger. In 2005, Dessauer played at the Spreckels Organ Pavilion in San Diego. In 2010, he gave a recital at St. Ignatius Loyola, New York.
Since 1992, Dessauer has conducted events for the Rheingau Music Festival called the Orgeltour (organ tour), visiting historic organs in the region; from Rheingau to the cathedrals of Worms, Speyer, Würzburg and Fulda.
Every year on 3 October, German Unity Day, Dessauer has conducted works such as Mendelssohn's Elias, Ein deutsches Requiem of Brahms, and Verdi's Messa da Requiem
In 2014, Dessauer toured the US, playing concerts at the Washington National Cathedral, at St. Mary's Cathedral in San Francisco, California, and at the Salt Lake Tabernacle organ in Salt Lake City.
In November 2015 Dessauer was the organist for a sing-along organized by the Diocese of Limburg in St. Bonifatius. A choir of 150 volunteers studied Gabriel Fauré's Requiem and performed it as part of the Wiesbadener Bachwochen festival.
Entrance fee is for the restauration of the church roof. This church is a place, open for prayer and worship. Especially a place of worship for our visiting guests, tourists and inhabitants.
We are honored to receive Gabriel Dessauer and have him give a beautiful concert in beautiful Oranjestad.