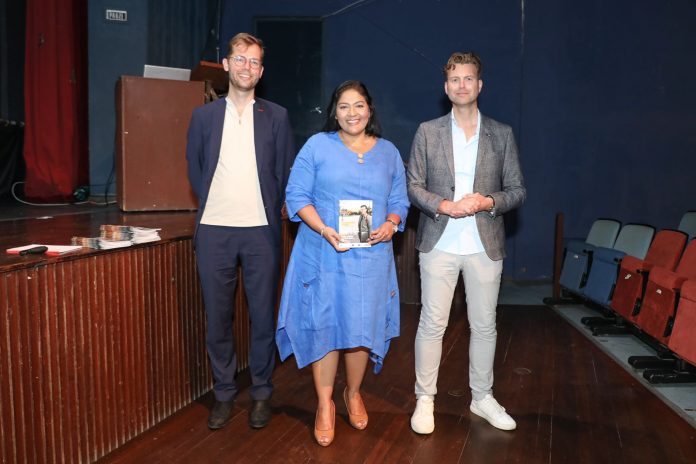 From yesterday, 22nd of August and until Thursday the 1st of September, representatives of Creative Europe Desk from the Netherlands, Mr. Jelle Burggraaff and Mr. Albert Meijer are in Aruba, Bonaire and Curaçao for a working visit.
The representatives of Creative Europe Desk will meet with creators and organizations and will give workshops on the opportunities for our artists and cultural organizations to receive funds. The workshops will offer information on how DutchCulture can support and collaborate with the players in the creative world and local organizations on the cultural sector on an international level.
Everyone active in this field who has a interest was allowed to attend the workshops. Information was provided on the Creative Europe program, and who is it for, what European subsidies ara available, what DutchCulture does, and how they can help creators and cultural organizations expand their network of international contacts.
Aruba's minister of Culture, Xiomara Maduro, gave an opening speech during which she thanked Creative Europe Desk for their availability, and Cede Aruba for organizing this.
Creative Europe is a subsidy program for seven years, promoting and supporting international cooperation in the creative cultural sector. This program is directed to all artists and organizations in the field of music and all other forms of creative arts.
Aruba is a small island, but we have a large amount of talent, the minister recognized some of them during the opening. These talents enrich our cultural sector, and due to lack of funds, they cannot continue developing their talents and our creative cultural sector. The program for European funds is a significant opportunity to push our cultural sector, particularly right now with the delicate financial situation our country is going through, according to the minister.