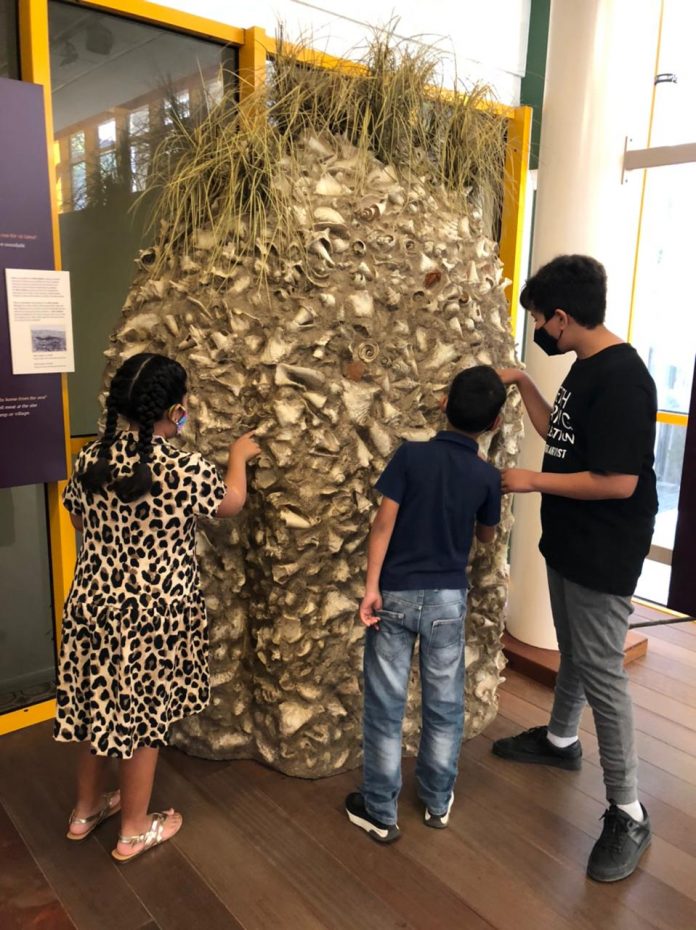 MANA, the National Archaeological Museum of Aruba invites everyone to visit on Dia di Betico, January 25 between 10am to 2pm. Permanent exhibition rooms are open to the public. Archaeologist Raymundo Dijkhoff will be giving a presentation on "Antique Artifacts of Oranjestad" and there will be creative activities for children in a family atmosphere. Entry, presentation and activities for children are free!
At 11am, archaeologist Dijkhoff will give a presentation focusing on findings in 2010, where Plaza Daniel Leo is situated and where the old house of the Governor used to be located. This was the first time that there were archaeological findings in the city center. He will also be giving information regarding archaeological findings done afterwards in Havenstraat, Royal Plaza, Arubus, Cocolishi and Fort Zoutman. These findings cover a span of over a thousand years of history of Aruba, from the period of the indians and the European period of the past 300 years. He will elaborate of the uses of the city center of Oranjestad in prehistory and the period after 1700, including the name of "Playa" and "Oranjestad", thus a very interesting presentation with a different view of Oranjestad.
Before and after the presentation there will be an educational short movie called "Un les pa Maiky" (in Papiamento) by Stichting Monumentenfonds Aruba for the children in the auditorium. In the garden of the museum, kids can make crafts and receive an "indian stamp" while parents relax and enjoy a drink. In the permanent exhibition room, people can appreciate artworks by Osaira Muyale and an old mirror that used to belong to the Ecury family.
Everyone is invited to enjoy these free experiences at MANA with the opportunity to learn something new and interesting about our cultural heritage.
MANA is situated in Schelpstraat 42, in the Ecury complex consisting of monumental and modern buildings. Due to maintenance and restoration works being carried out, entrance is currently through the glass building on the side.