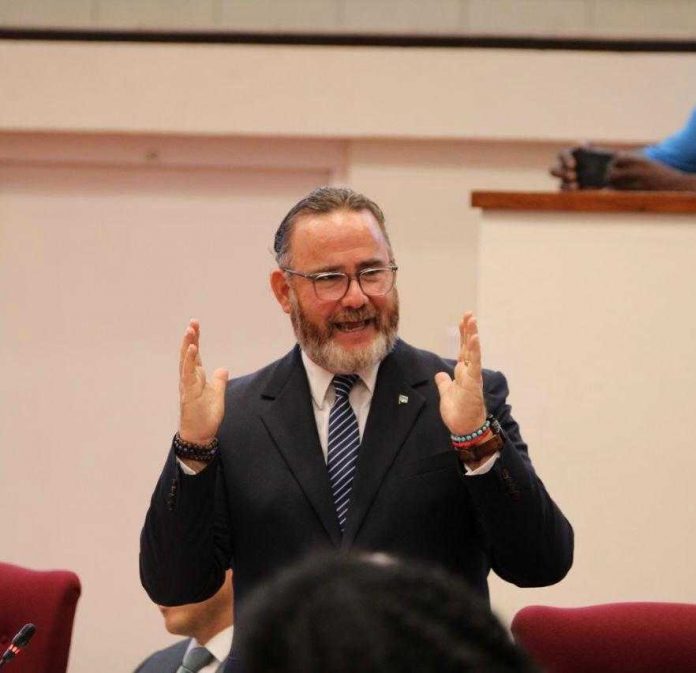 On th 9th of December, Aruba took another step to distinguish itself in the Caribbean region as the first country to operate on the basis of clean energy from 2024, on the journey to fulfill the Paris agreement by 2050.
In a press release, the minister of Energy and the Second Wever-Croes Cabinet elaborated on their vision:
The management of the field of energy is focused on durability, sustainability, accessibility and quality.
It is focused on producing energy that is affordable, sustainable, durable and clean for companies and households in Aruba.
Reduce CO2 emissions with 45 percent in the year 2030 for a sustainable environment, in order to comply with the goals of the United Nations to combat the effects of global warming with 1.5° C.
Achieve compliance with the Paris agreement for 2050, where Aruba will also contribute to a healthy, sustainable environment that is carbon neutral.
Through improvement in the efficiency of the Utilities companies through projects like RECIP4/SWRO3, it will be possible to reduce the use of heavy fuel oil (HFO) for the production of electricity, from 3.679 Bbl per day, to around 2.800 Bbl per day. And after achieving a transition of around 50 percent to renewable energy, further reduce the use of heavy fuel oil to less and 2.000 Bbl per day by 2030.
Increase solar and wind energy from 20 percent in 2020, to 35 percent in 2024, with a minimum of 50 percent by 2030.
Increase the use of electric vehicles to 15 percent by 2030.
Increase energy efficiency in residences and companies with 15 percent in 2030.
Reduce the island's dependence and consumption of crude oil in a transition to alternative solar and wind energy, on the path to introducing hydrogen energy.
According to minister Croes, the national policy on energy has the goal of diversifying energy sources.
Introduction of gas will bring a lot of benefits to our country: for energy production, for refinery, on the industrial area, and eventually even automobilist transport and homes in Aruba. The project for an installation of LNG will make it so that Aruba can become a hub to store said product in the Caribbean.
Refinery or other investment
Regarding the Refinery, the Government and RdA (Aruba's Refinery) held meetings with different investors and operators for the refinery. The efforts will continue for this. Regarding the terrain and port terminal of the Refinery, the government's intention is that under the economic stimulus for and in San Nicolas, to operate and reactivate the port and terminal in question, commercially and industrially.
In order to achieve the implementation of the national policy for Energy, it is important to realize the following points:
• Actualize and modernize the law and regulation of energy and drinking water.
• Restructure the current fee structure as a catalyst for the energetic transition.