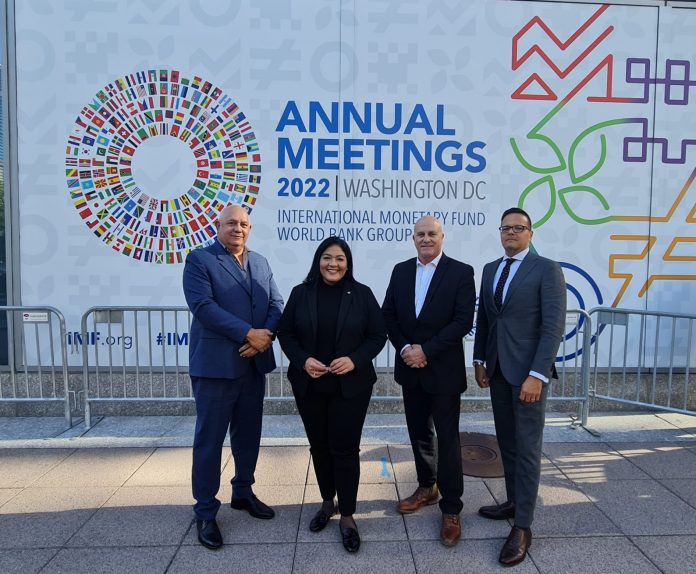 Every year in October, ministers of Finance and Development, directors of Central Banks, private sector and academics come together at the IMF headquarters in Washington DC to attend IMF's Annual Meetings.
During these meetings, topics of global concern are discussed, like world economy, financial stability, eradication of poverty, economic inclusion, creation of jobs and climate change. Attending for Aruba is minister of Finance, Xiomara Maduro.
During the week of Annual Meetings, the minister will meet with IMF executives from, among others, CARTAC, Western Hemisphere and Fiscal Affairs. Minister Maduro will also meet with the Executive Directors who represent the Kingdom of the Netherlands at IMF and World Bank, and will also meet with the delegation of the Kingdom of the Netherlands that is present at the Annual Meetings of IMF.
During this week, minister Maduro will also be meeting with various banks in order to begin the necessary contracts in order to refinance Aruba's international debt from 2023 onwards.
During this week, minister Maduro will be joined by Aruba's Plenipotentiary minister in Washington, Mrs. Jocelin Barosso-Croes, adviser Mr. Nilo Swaen, director of Department of Finance Mr. Derrick Werleman, and Treasurer for the country of Aruba, Mr. Louis Paris.