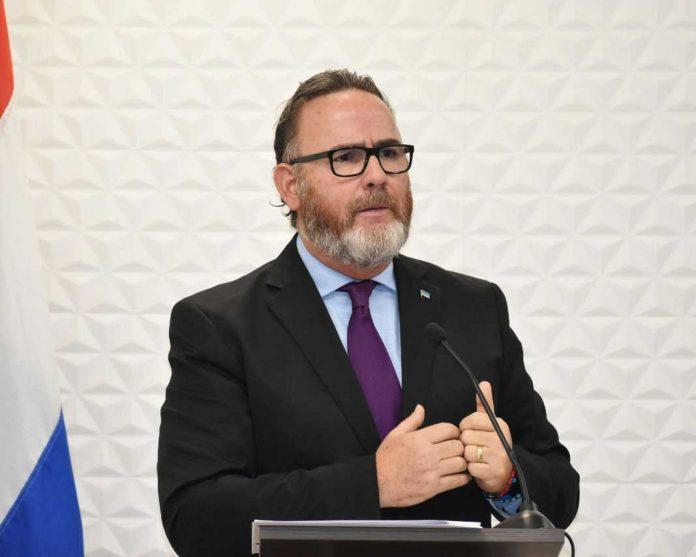 Monday morning during a press conference of the government, minister of Energy, Glenbert Croes answered questions from the press regarding the disagreement between state companies and workers union VWI.
Minister Croes indicated that he is not interested in arguing with VWI through the media, and asked the state companies, which are Utilities, WEB and Elmar – providers of water and electricity – to deal with the requests of VWI and other unions, in order to bring more clarity on the process of public tender regarding the execution of an expansion of the wind mill park.
Minister Croes also expressed that what is important to him is that the government is working according to the plan of governing, and the energetic plan in which the Wever-Croes II Cabinet believes. In this context, expansion of the wind mill park is fundamental, he said. Through a public tender it will be ensured that the best candidate for this project is found. More importantly, it is to get a better price for production of electricity, which will benefit not only the state companies WEB and Elmar, but the community in general.
"I cannot understand how a project that is in the interest of WEB, ELMAR, our people and our economy, that there are people against it. This project is according to the national energy plan for our country. My determination as minister of Energy is to put action behind the vision that was put in this plan and was agreed at the national level when our prime minister was minister of Energy", he said.