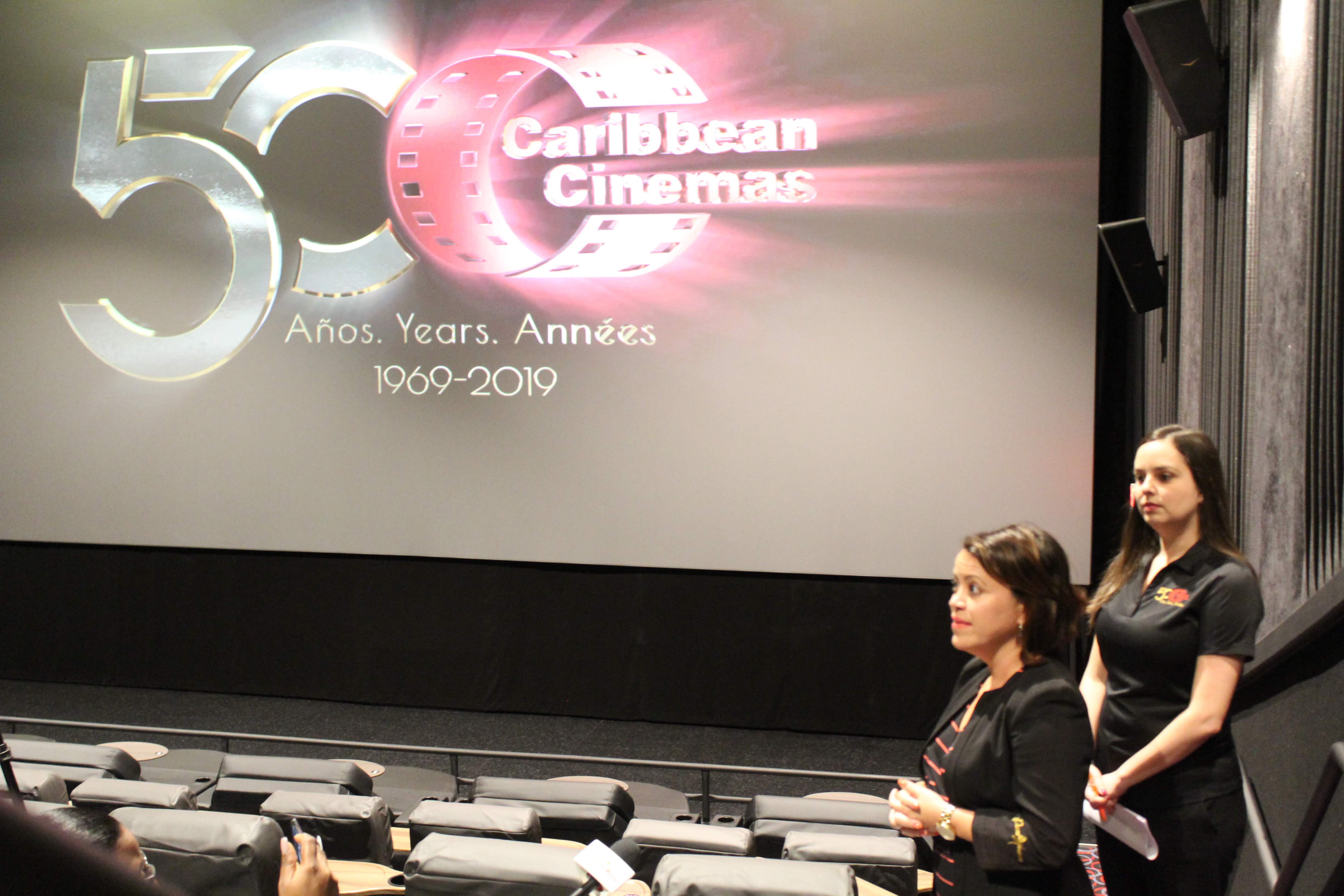 PALM BEACH — Caribbean Cinemas VIP at Paseo Herencia opens its doors soon with six all new stadium seating auditoriums: two with full recliner VIP chairs, individual swivel table tops and four with a combination of traditional high back rockers and VIP. These totally reclinable leather chairs do so with the touch of a button. This new location employed over 50 construction workers and 40 cinema employees.
VIP concept is further defined by the different theater's amenities, service and experience when watching a movie, eating and drinking in a safe, relaxed and comfortable environment. The new theater will have a lounge area, an enhanced menu and service to your seat.
Caribbean Cinemas VIP at Paseo Herencia will introduce the latest in projection technology: laser projection, which provides a more detailed and brighter image, a more defined color contrast, and 30% savings in energy consumption as compared to Xenon projectors.
Caribbean Cinemas, now celebrating its 50th anniversary since its founding in Puerto Rico, has over 60 locations in the Caribbean, Central and South America. In 2011 the company opened its first theater in Aruba, Caribbean Cinemas Megaplex 8 at Palm Beach Plaza, with eight auditoriums including: two VIP and one CXC (Caribbean Cinemas Extreme), their Premium Large Format Auditorium with Dolby Atmos surround system. Also, as part of their Alternative Content programing they present the Bolshoi Ballet and the Metropolitan Opera.
"We see this as an opportunity to provide our customers a good combination of 14 screens between two walking distance locations: Paseo Herencia and Palm Beach Plaza. Our customers will be better served because we can make films programming more versatile, have extended runs of more popular films and more diverse showtimes.
The 14 screens will be the only all stadium theaters in Aruba with uninterrupted sight lines for enhanced viewing pleasure. We are very excited to incorporate the synergies that the combined operation will bring to our customers". Explained Robert Carrady, President of Caribbean Cinemas.
The first new programming initiative will be to show a Spanish dubbed version of the film Dumbo in one of the screens in all showtimes in addition to the usual original version presentations. Caribbean Cinemas VIP at Paseo Herencia will have shows from 4:00pm on weekdays and 2:00pm on weekends.