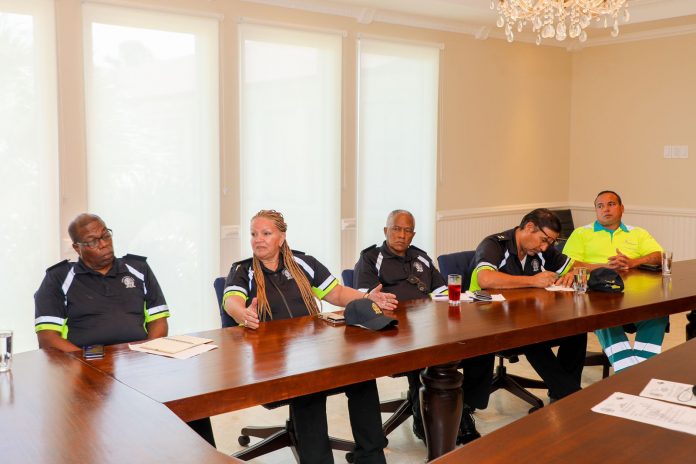 The preparations for the National Lights Parade that will take place on February 26, 2022, is being made.
As part of the preparations, the Minister of Culture Xiomara Maduro and the National Days Celebration Commission held a meeting with the different stakeholders involved with the lighting parade. These stakeholders include the Police Department, IMSAN, the Red Cross, the Department of Public Works, and Serlimar.
The stakeholders received the briefing and rules for the national lights parade. The streets on the parade route will be closed at 6 p.m. by the DOW, the safety of the public and participants will be in the hands of 125 police officers. Serlimar is responsible for maintaining the entire route of the parade clean.
As we reported previously, Aruba will celebrate Carnival on the 26th of February with a National Light Parade organised by CCDN, to start getting acustomed to normality again while also celebrating our culture.
The theme of this parade will be the 4 colors of the Aruban flag, which are red, yellow, white and blue. There will be 6 groups participating in our National Light Parade, namely Empire, Majestic, Infinity, Dushi, Pink for Life and Royal Carnival Group. There will be renowned local bands performing like D'licious, NBO, Upgrade Music & Jeon, Youth Xtreme, Le Groove and Buleria.
The parade will be from 8pm to 2am, starting at Aruba Entertainment Center in Dakota, goes thru Vondellaan, L.G. Smith Boulevard and finish at the old department of infrastructure (DOW) building near Citgo Boulevard.