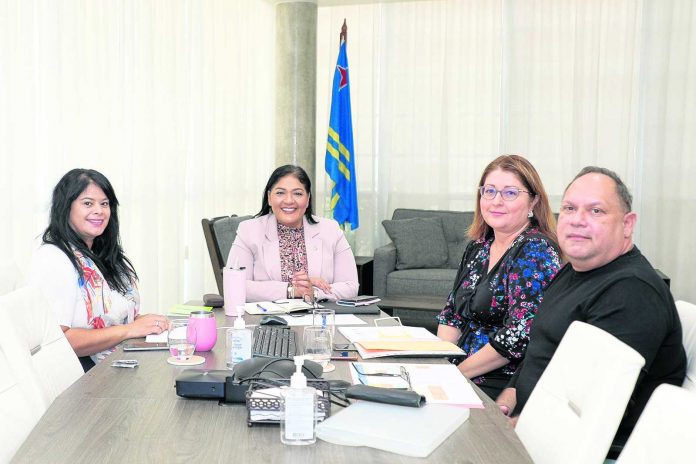 In order to integrate cultural education at schools and in the community
Recently, Aruban minister of Culture, Mrs. Xiomara Maduro had a meeting with Mr. Donata and Mrs. Maduro from the Education and Culture Commission Aruba in order to get information regarding the work that they are doing for the commission.
This past March, the commission began working in order to create a program of cultural education that is to be integrated in the school curriculum, as well as outside of schools in the community. Mr. Donata and Mrs. Maduro gave an explanation of all that was done for the Commission until now.
Minister Maduro received an explanation of the planning for the following period, during which, among other things, the round of meetings that were held with interest groups, to inform them and to evaluate interest in receiving their active participation in the work that needs to take place, will be finalized.
Cultural education at school is important for children to form their identity and feel themselves as part of a community that is fortified by their presence and participation.
Minister Maduro wishes the commission success with all the necesarry work, and hopes that the commission can continue receiving the necessary support from the Education and Culture sector so that soon they can present a definitive plan on how to integrate cultural education in the school curriculum as well as in the community in general.