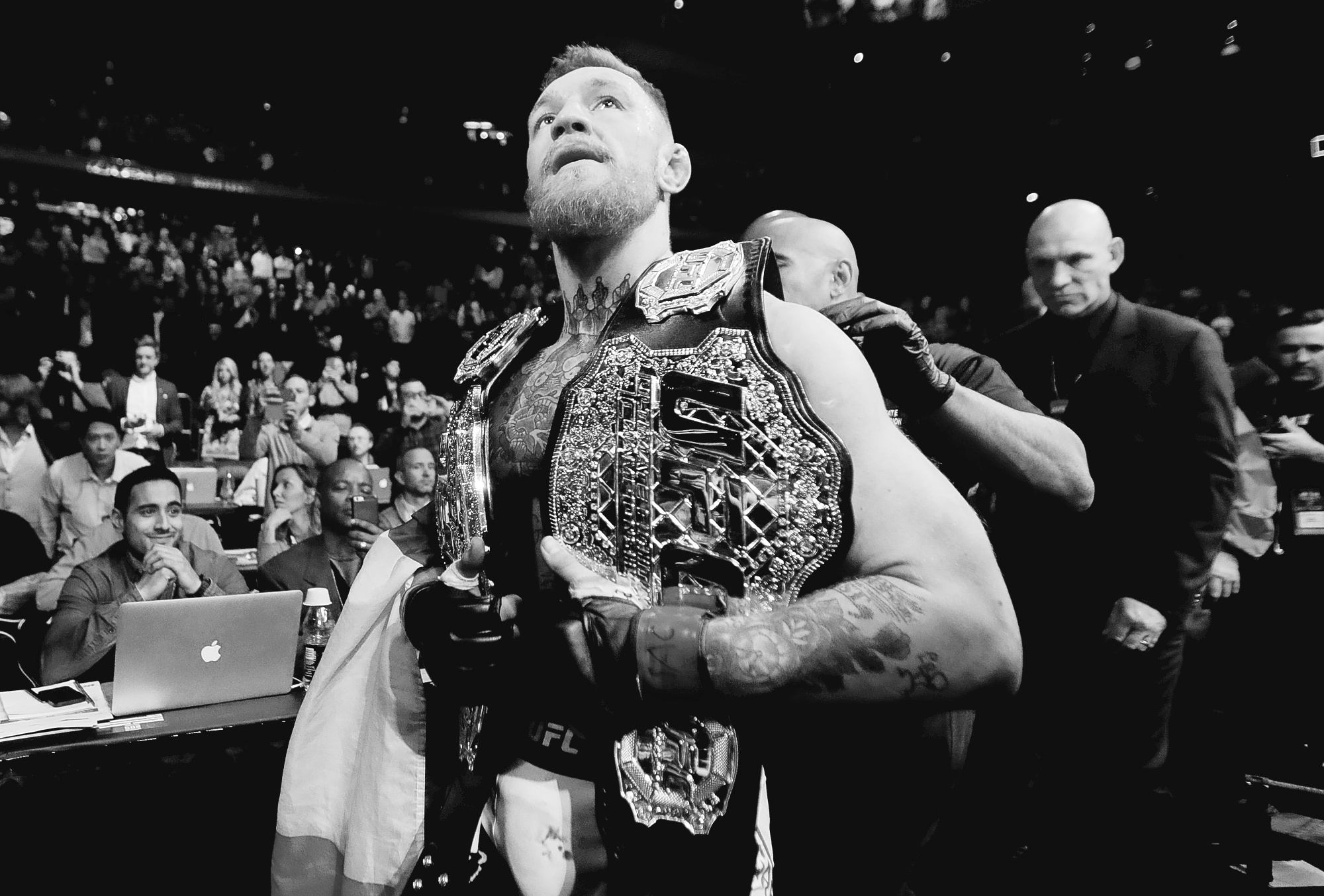 NEW YORK (AP) — Conor McGregor was involved in a backstage melee after a news conference for UFC223, and video footage appears to show the promotion's biggest star throwing a hand truck at a bus full of fighters , injuring at least one scheduled to compete Saturday. Video showed McGregor with a group of people causing chaos Thursday as they took an elevator to the loading dock at Barclays Center. He can be seen tossing trash cans and being prevented from throwing a barricade at a bus during his unannounced appearance in New York.

The New York Police Department said it wants to question McGregor. A police spokesman said McGregor threw a hand truck at a bus causing minor injury to an individual on the bus. McGregor hasn't fought for UFC since November 2016 and was stripped this week by UFC President Dana White of the 155-pound championship he had never defended. White also said this week he did not expect McGregor to attend Saturday's fights.
McGregor profanely responded on Twitter and wrote, "You'll strip me of nothing." McGregor last fought at all in a boxing match he lost to Floyd Mayweather Jr. on Aug. 26, 2017. The popular Irishman is tight with UFC 223 fighter Artem Lobov, who was involved this week in a scuffle in a hotel with Khabib Nurmagomedov. Nurmagomedov fights Max Holloway for the lightweight championship left vacant by McGregor. Lobov was yanked from the card and the fight status of Michael Chiesa was unclear after he was sent to the hospital with injuries sustained in the attack.
Chiesa is scheduled to fight Anthony Pettis. UFC President Dana White said this week in New York that McGregor would fight again for UFC this year. McGregor's actions now put any future fights very much in doubt. The 29-year-old McGregor once held the 145 and 155-pound championships at the same time and boldly stated he wanted an ownership stake in UFC. But the trash-talking, egocentric has been out of the fight game except for his boxing dalliance with Mayweather that made him wealthy enough to never have to fight again. McGregor and his girlfriend welcomed their first child, a son, in May 2017.