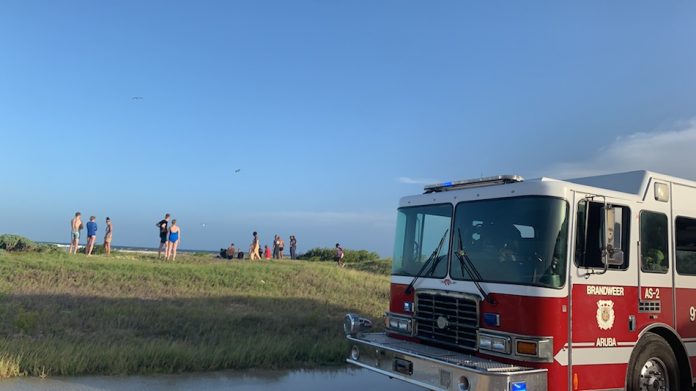 Around 3pm on Monday, authorities were alerted about a person who floated away while swimming at Baby Beach. Police arrived right away and started talking to those present who witnessed what happened.
Family of the missing person, of Indian nationality, informed police that their loved one, who was in his 40s, went into the sea and wasn't seen again. Right away police started a search around and in the sea, but without results.
The family members and others nearby were searching, but it wasn't until after 5pm that a person saw something floating down stream at Baby Beach, and police mobilized to the area. They found something floating and personnel from the Fire Department and other people went into the water and brought out a body, which was floating face down.
An ambulance was present, and paramedics started resuscitation immediately according to protocol, even though they couldn't find a pulse. The family was in shock, and victim support personnel were present to help the family. Ambulance personnel after a while trying resuscitation confirmed that nothing more could be done, and called for the forensic doctor to arrive and confirm the death.
Police Chiefs from San Nicolas and the police commissary Ms. Trudy Hassel were also present to assist during the tragedy.