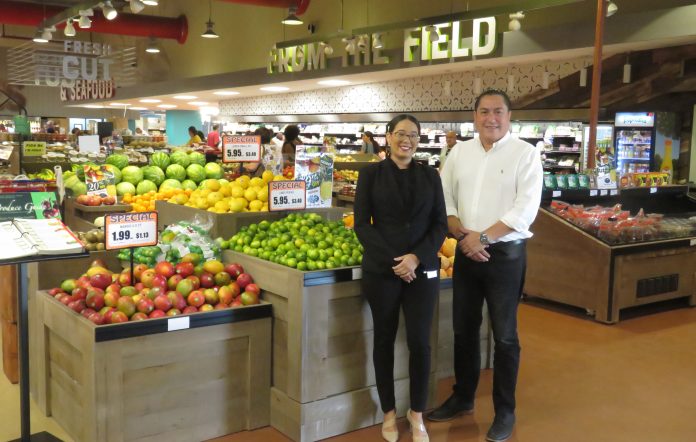 Super Center Ling & Sons has a huge make-over going on that is in its final phase. The successful supermarket has a solid position on the island and a trustworthy image that makes customers feel like they are shopping at home. Manager Omar Barrientos elaborates on the new look of the store. "We are improving the shopping experience for the customer to feel comfortable in a great-looking store that offers all they need." Together with his team, they magically turn the store into a dream supermarket. Hear us out how they do that!
Walk Along With Us
When entering the Ling & Sons premises in the near future the difference is immediately evident as the entrances will be wider and the parking lot remodeled with LED lightning.
The façade of the store welcomes you with a fresh look while outside sitting areas are waiting for you to enjoy your fresh cup of coffee or a smoothie. "We will have Italian coffee machines and a selection of sandwiches, pastries and more," says Omar. After this warm welcome, you take a stroll to indulge in the colorful world of fruits and veggies. "We have the largest and best quality selection on the island and all Tuesdays even 20% off." A fresh fruit center will cut your fruit to grab-and-go daily, and if you lack time or you may buy a fruit platter to your convenience. "Healthy lifestyle is the thing now and here you can get any vitamin boost you are looking for."
Just behind the produce area is the fish and meat department with the fresh meat counter ready to offer the best steaks on the island. The fish department offers their homemade salads that go great with your BBQ and a wide assortment of fresh fish and sea food. But in case you need more, just turn around and you will find the frozen seafood in the coffin freezer. "Yes, we do have that," is the standard answer in Ling & Sons.
The juice department, dairy department and eight aisles complete your shopping experience, there is even a special diet aisle where people with certain conditions can find all their products they need, together. The state-of-the-art refrigerator cases hold large assortment of frozen products. "In the back of the store there is the full range bakery to pick up your fresh baked bread", Omar explains. "In the front, a liquor store and drugstore provide your last but not least necessities and with 14 checkout counters instead of 8 we had it is a quick and efficient way out! Some departments will have their own checkout counter to smoothen the process even more."
Perfectionism
You need to make a complete change to reach perfectionism, says Omar. "But we kept that warm, homey feeling in as that is our unique point."
During the renovation process the supermarket stayed open to be able to continue serving their customers. "We work overnight, in about one and a half month we should be ready." Omar has been in this business for over 20 years and has worked throughout the Caribbean in such islands as Jamaica, Barbados, St. Lucia and the Dominican Republic.
"The assortment here at Ling & Sons I find impressive. It reflects the many nationalities that come and shop here. Besides our broad assortment of American and European products, we are number one in Filipino products. There is a special Indian and ethnic aisle, and we have kosher products." Important to mention is that local farmers are supported, you can find their products at Ling & Sons. Over the course of the years, Ling & Sons has proven to be successful. Their service, the quality, and the assortment of products for years carry a solid reputation. I say: "If you don't find it here, you can't find it anywhere."
For more information visit www.lingandsons.com or www.facebook.com/lingandsons.
Ling & Sons
Schotlandstraat 41, Oranjestad, Aruba
T 521-2370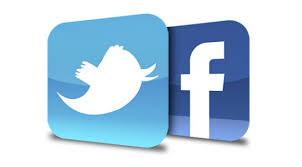 Opening hours: Mo-Sa 7.30 am – 9 pm, Su 9 am – 6 pm
Mark Your Calendar
Every Tuesday: 20 % discount fruits and veggies
Every Wednesday: 3 % discount for seniors
Every Thursday: 20 % discount on meat
Every Friday: Start of the Weekly Specials
September 26: Food Show at the Marriott & Stellaris Casino Resort Aruba