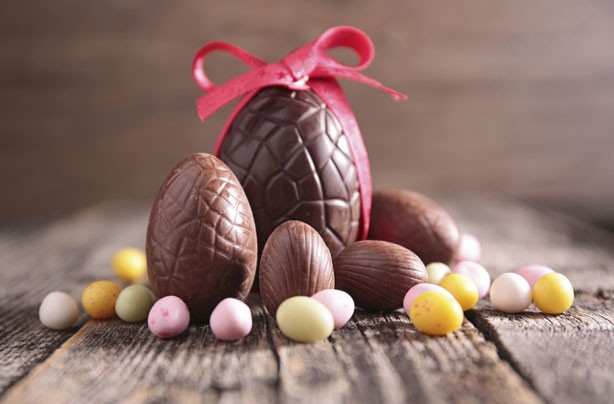 Don't you just love the idea of an Easter Food Show? With the Easter Weekend fast
approaching the number 1 supermarket in the island: Ling & Sons IGA Super Center, will give you the spring vibes. Coming Monday there is an incredible Easter Food Show ready for you!
All departments will have a tasting and/or food presentation to showcase during this event. Chocoholics and egg aficionados alike are welcome to visit Ling & Sons to ensure their fridge is fully prepped for the four-day- long …Customers get to try a great variety of products ranging from the great wine selection the store has to offer to the fresh products such as the amazing homemade salads, fish delicacies and meat specials. Many of the supermarket's suppliers are offering samples of their delicious produce during this not-to- be-missed event. But there is more….
Bunny Fun
Aside from the tastings, the store will have fun activities for the little ones with a bouncy castle outside, face painting, mini train and a very special visit from the Easter Bunny. All VIP members participate to SPIN THE WHEEL with their 250 awg,- purchase in store to win instant prizes. Ling & Sons IGA Supercenter organizes this incredible Easter Food Show every year to make sure that their customers can not only experience shopping the best quality products, but also have a little bit of taste and fun while walking around. This year's Easter Food Show is on Monday March 26 from 6pm to 9pm. It is a family friendly event with many surprises. Experience a culinary and overall fun & unique shopping experience!
For more information visit www.lingandsons.com or www.facebook.com/lingandsons.
Ling & Sons
Schotlandstraat 41, Oranjestad, Aruba
T +297 583 2370
Opening hours: Mo-Sa 8 am – 9 pm, Su 8 am – 6 pm
Some Easter Facts
Easter is a Christian festival which celebrates the resurrection of Jesus Christ. According to the New Testament, Jesus died on the cross on Good Friday, and came back to life three days
later. His resurrection is celebrated on Easter Sunday, which also marks the end of Lent, the 40-day period of fasting which begins on Ash Wednesday. Decorated eggs dyed in bright colors are a sign of rejoicing. The Eastern European peoples even decorate the eggs with very intricate designs and religious artwork.
The Easter egg symbolizes the resurrection: just as a little chick pecks its way out from the egg shell to emerge to new life, so Christ emerged from the tomb to new and everlasting life. The unbroken egg symbolizes the rock tomb of our Lord; and when broken, symbolizes that He has risen from the dead. Lamb also has significance in the Easter celebration. A special Easter pastry is a cake shaped like a lamb. In the Middle Ages, lamb was the customary meat eaten on Easter, and was the main meat for the Holy Fathers Easter dinner.