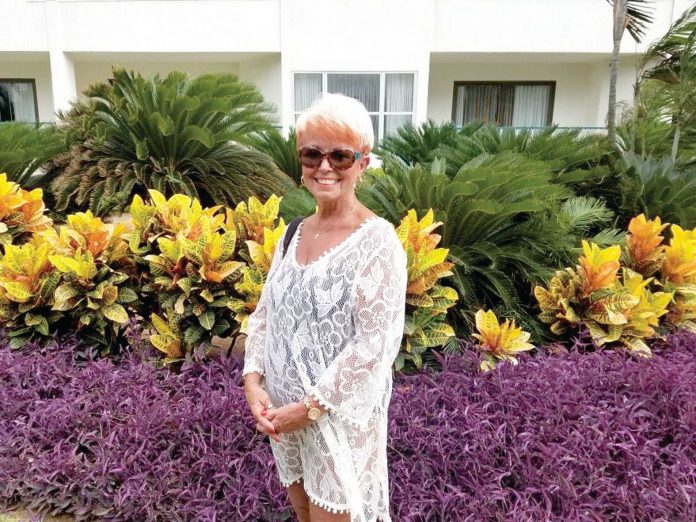 Aruba Today welcomes readers to participate in our newspaper. Now that we are open to visitors again after the three months of lockdown we are all ears to hear about you. How do you feel to be back or maybe this is your first time in Aruba? Let us know! Send us a picture and tell us about your experience because we love to share this with our readers.
What do you do?
It's easy. Mail us your vacation picture(s) together with your Aruba story (Email: news@arubatoday.com) and we will publish this in our newspaper. This for sure is a great vacation memory to take home with you.
We also share a great story sent to us by our loyal follower Jo Ann Junk. As Jo Ann says herself: "I realize it is rather lengthy but quite honestly, I have been looking for an outlet for a very long time to express my love of Aruba.  Once I got going, I couldn't stop until I got all those feelings out. Thank you for allowing me to do that.  We had reservations three different times this year, and had to cancel all three times due to Covid-19 (my husband is very high risk).  I am truly counting the days until May 17th when we return for four weeks.  I am REALLY missing Aruba right now! I send you all the very best, please be safe. God bless you and yours."
Jo Ann's story will be published in 2 parts, today we start with Part I. Enjoy!
"My Beloved Aruba – Part I
Aruba is so much more than a vacation destination to me. It is a little bit magic, a little bit of heaven, and a whole lot of "home." Aruba captured our hearts 34 years ago on our first visit … and it continues to do so every year when we return. The joke in our family and amongst friends is what I tell everyone about Aruba … every year when I arrive in Aruba I leave my heart there, so I have to return the following year to reclaim my heart … and so it goes, every year. Over the years we have been blessed to have visited most all of the islands in the Caribbean. But I promise you, from the bottom of my heart … none can compare with the happy island of Aruba. It's so much more than the incredible beauty of this island with the white sand beaches, the turquoise waters and the wonderful, scrumptious food. The heart of Aruba is the people of Aruba. They just embrace you with this amazing love, they immediately feel like family. When we leave Aruba bound for the US, the countdown starts right away …. How many days until we'll be returning to Aruba once again. How many days until we feel those welcoming hugs, and hear those wonderful words … "welcome home!"
Aruba, in the 80's and 90's was so quaint. The goats roaming the streets every day – the really HUGE iguanas – the tiny airport, where you had to walk to board the plane on the tarmac … sometimes in the pouring down rain. It does not bear a resemblance to the Aruba of today … still quaint, still full of love, but with great growth … comes change … and we must, of course embrace change.
We purchased a Marriott Ocean Club and Surf Club long before construction began. It was almost two years before we could even occupy what we had purchased, so we stayed at the Hyatt. So many memories, so many changes. Our "little Aruba" had grown up. With the growth came wonderful advantages that we didn't have before. It even brought a large, wonderful supermarket very close to the hotel zone.
Often times when we came to Aruba it would be just the two of us … other times we'd bring the whole family (around 13-15 of us). Several times we brought many friends, there were around 40-45 of us. Many have purchased condos and time shares, because they too, fell in love with our beloved Aruba. We always arrive in Aruba during May (sometimes also in November). We stay anywhere from 2-4 weeks. Every single year has been an amazing, blessing in our lives."