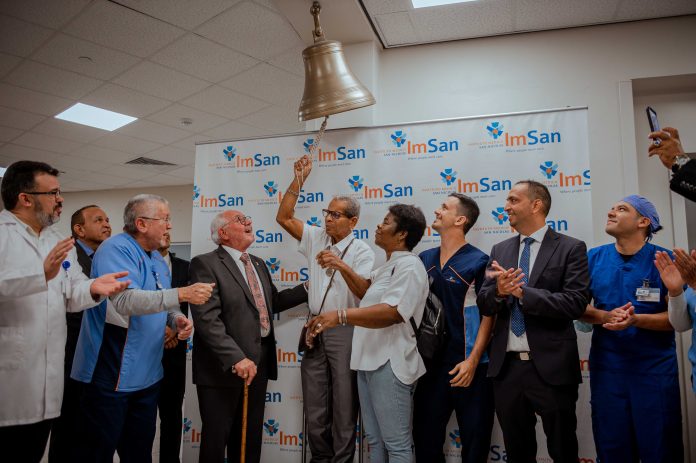 On Thursday, September 22, 2022, the Medical Institute San Nicolas ImSan reached a milestone in their radiotherapy department, where the 500th patient successfully underwent his last treatment.
On April 2, 2020, the Radiotherapy Department of the ImSan treated the first patient, and just a few months later, on November 11, 2020, they treated the 100th patient.
The master plan for the expansion of the ImSan officially started in April 2018 with an investment of 60 million florins. The master plan included the radiotherapy department with its CT scanner and an eye care outpatient clinic where they perform vitrectomies. In addition, they have built operating rooms with advanced equipment and acquired their anesthetist to assist with operations performed at the ImSan.
The master plan also included a sterilization department for the medical equipment and the conversion of the ImSan into a short-stay facility with 22 rooms and a new Emergency Center or the treatment of adults and children.
With the new radiotherapy department, patients no longer have to go abroad for this type of treatment, which reduces the costs of AZV. The AZV has earmarked 1 million florins for the ImSan to make the rooms operational for overnight stays.
Minister Prime Minister Evelyn Wever- Croes and Minister of Health Dangui Oduber, on behalf of the government, expressed their sincere gratitude to Dr. Joel Rajnherc and the entire team at the ImSan Aruba and their partners, Miami Cancer Institute and Baptist Health.