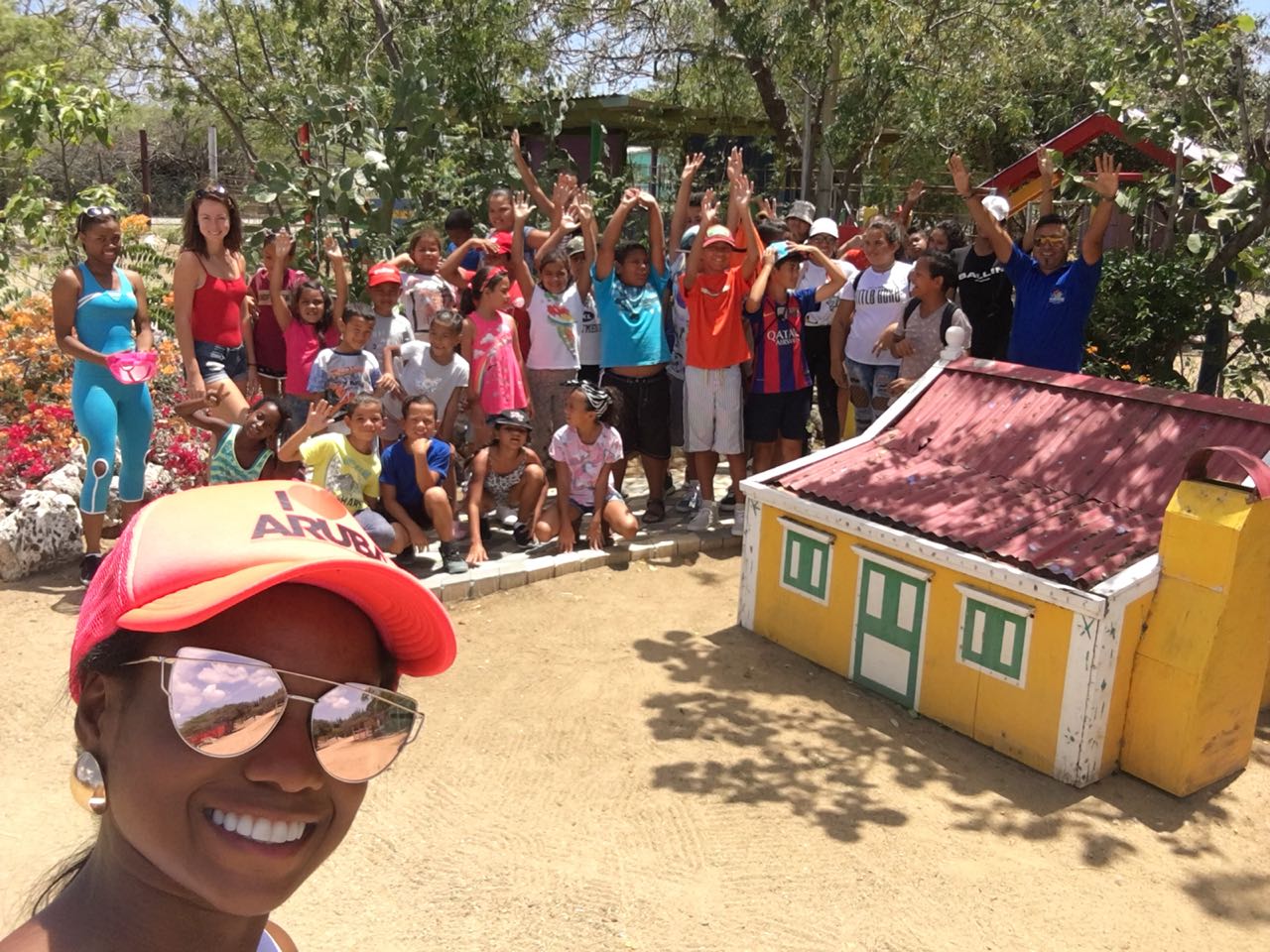 ORANJESTAD — Miss Aruba World 2018 Nurianne Arias Helder is in preparation for the Miss World Pageant. The pageant will take place during the month of November 2018 in Sanya, China. The final night will be December 8th, 2018. A very important aspect of the Miss World Pageant is "Beauty with a Purpose". Which encloses that the participant has to choose a social cause that she will work towards it for Aruba.
The candidate has to organize a social project which benefits her country. In the case of Miss World Aruba 2018 Helder chose the cause: Health benefits for everyone. Helder begs for everyone to have the right of access to health care but specially to our children. As part of the project "Beauty with a Purpose" Helder started by organizing a camp called "Healthy Kids Camp" with the main purpose to educate the children on different important topics in order to make them aware of the importance of taking care of their health.
A total of over 40 kids took part of this camp which was filled with lots of fun activities. The activities enclosed nutrition and physical activities by IBISA, Nutrition activities by Pediasure (Medicosmetics). Yoga session with Mrs. Carolien Gaarthuis, eye exams by Kok Optica and a tour on how to plant fruits and vegetables by Santa Rosa. They also got some dance lessons and Zumba by "Youth in action". The children were taught all kinds of aspect of health care and cultivation.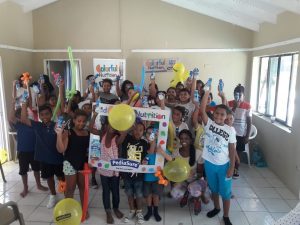 At the closing of the camp all the kids did a presentation to their parents and the press on what they have learned during the whole week. Posters were made by the group of children ages 6 to 11 in which they explain what they had learn. Group of children aged 12 & 13 did a show about "bullying" which refers to mental health. They also presented a dance show to inspire the public to be more positive and support others. Helder managed to collect 15, 328 Florins which equals 8,758 dollars in order to make the "Healthy kids Camp" project possible.