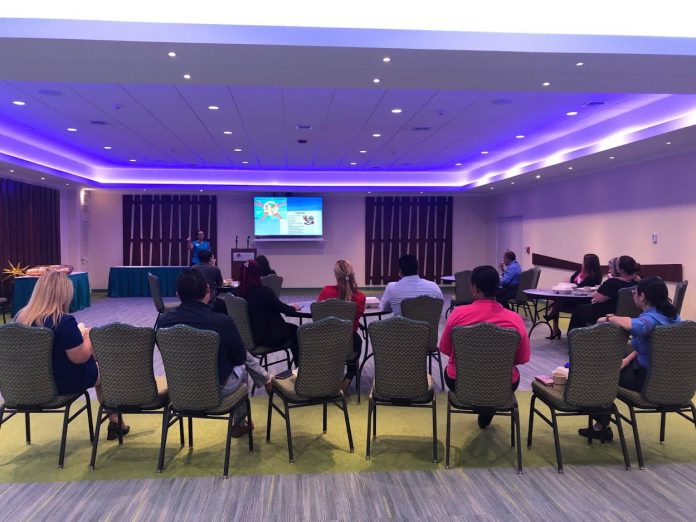 La Cabana Beach Resort & Casino kicked-off its "100 Days To Celebrate U", a series of activities and festivities designed to express heartfelt appreciation for its associates.
Within that framework, the TLC committee announced a Health Month aiming to encourage associates to make changes and deliver ample information about healthier choices, the benefits of having a healthier lifestyle, the importance of mental health, and mindfulness.
Health Month kicked off with a presentation by the resort's own Naisa Nurse, a Health Club Attendant and Personal Trainer. Naisa gave a very informative presentation about super foods and how they benefit both body and mind.
The talk, held at the conference room, was well attended and enthusiastically received.
Health Week is observed at La Cabana Beach Resort & Casino once or twice a year, in different formats, but for 2022, the resort's Green, Health & Safety Committee decided on a month-long program, with the emphasis on relevant, contemporary issues.
The associates at La Cabana Beach Resort & Casino agree: Happiness begins with good health.