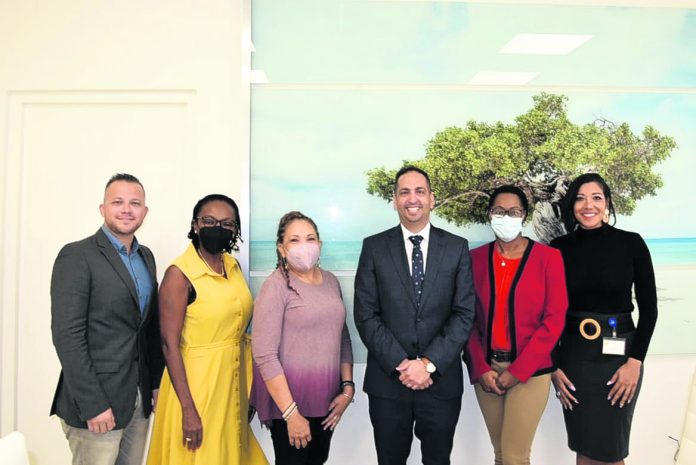 Yesterday morning, Aruban minister of Tourism and Public Health, Mr. Dangui Oduber had a meeting with members of the Pan American Health Organization. This meeting was regarding various projects that are to be executed in the following months.
Pan American Health Organization was always a big help in the local health sector. Aruba has been working together for many years, in order to better the service and quality of health in Aruba. Currently, the government is working on various policies for prevention, in which NCDs (Non-Communicable Diseases) have a big role.
In 2006, PAHO did a study in Aruba with various issues that were brought forwards, and this was used to generate data regarding the health of the people of Aruba. Together with PAHO, the Ministry of Public Health will be organizing a study which will take place at the beginning of 2023, and will be used as a baseline to obtain data about the local community.
It is expected that this project will consist of data for around five thousand people in the local community, and will be done per household. Projects like this one are extremely important in order to be able to implement public health measures in time and efficiently.
Minister Dangui Oduber is proud of the cooperation between PAHO and Aruba, seeing that during the meeting Aruba received a lot of compliments for being constantly busy in a proactive way in the area of prevention in health care. Prevention is a priority for the minister, according to a government's press release, and surely together this can be achieved. Soon, more information will be shared regarding the above-mentioned study.