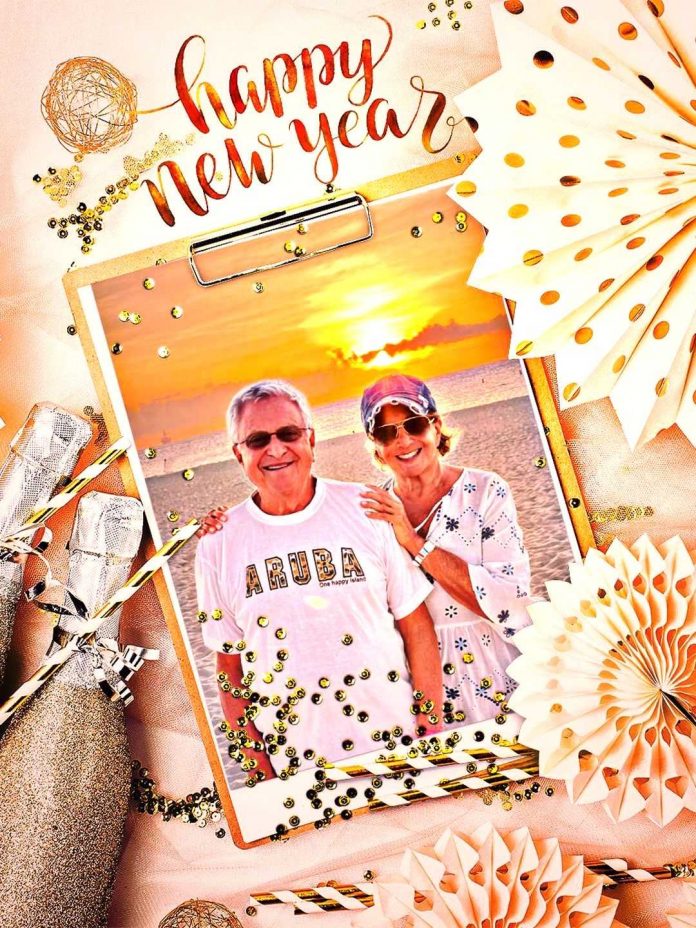 We love that despite the crisis you decided to spend New Year with us, and we are therefor very thankful. We would like to portrait you! By inviting you to send us your new year celebration picture while enjoying our Happy Island. 
Complete the sentence: Happy New Year from Aruba to …..
Send your picture with that text (including your name and where you are from) to: news@arubatoday.com and we will publish your vacation memory. Isn't that a special way to keep your best moments alive?
Please do note: By submitting photos, text or any other materials, you give permission to The Aruba Today Newspaper, Caribbean Speed Printers and any of its affiliated companies to use said materials, as well as names, likeness, etc. for promotional purposes without compensation.
Last but not least: check out our website, Instagram and Facebook page!
Thank you for supporting our free newspaper throughout the year. For 2022 we strive to make you a happy reader every day again.
Here are some Happy new Year Greetings from our readers
Karen and Donny Feldman from Lynnfield, Massachusetts
"Happy New Year from Aruba to everyone far and near! Aruba only brings smiles to everyone. That is why it is "The Happy Island". They say people have 3 things to be truly happy in this world:someone to love, something to do and something to hope for. And we are adding a fourth : an Aruban Vacation.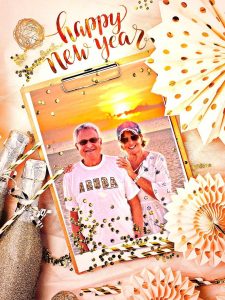 Eli'sa Morgan from Corona, NY and Aiken, SC
"Aruba to me is Eagle Beach! I have owned at PARADISE BEACH VILLAS which is right across the street from the Beautiful Eagle Beach. Eagle Beach is the Best beach in the world to me! I have been coming to Aruba fir over 20 years just to swim in that beach. When my feet touch the sand on that beach, it feels Great! The water is healing water to me and I feel it has healed my body from many things. When I get in the water there I feel rejuvenated and my body feels invigorated! God's Water. I LOVE ARUBA."