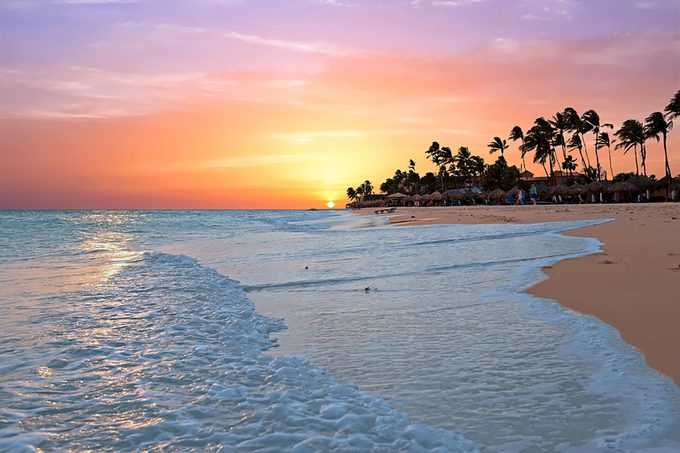 You are back and we would like to portrait you! By inviting you to send us your favorite vacation picture while enjoying our Happy Island. 
Complete the sentence: Aruba to me is ……. Send your picture with that text (including your name and where you are from) to: news@arubatoday.com and we will publish your vacation memory. Isn't that a special way to keep your best moments alive? Please do note: By submitting photos, text or any other materials, you give permission to The Aruba Today Newspaper, Caribbean Speed Printers and any of its affiliated companies to use said materials, as well as names, likeness, etc. for promotional purposes without compensation.
Last but not least: check out our website, Instagram and Facebook page! Thank you for supporting our free newspaper, we strive to make you a happy reader every day again.
For today we received an amazing story from Nora Cortez and Pedro Cortez from São Paulo, Brazil. They wrote:
Our beloved Aruba!
We don't know when we are going back to Aruba! A country, an island and people that became part of our lives, my wife and I, after more than twenty five years there, spending one or two weeks, but, certainly, not less than ten days, at least twice a year. Aruba was our choice to commemorate my 70th birthday and our 35th anniversary with all the family!
Covid has come and postponed the party. When is nightmare going to finish? When are we going to find out a way to coexist with that virus?
Good signs increase our hope to be again in Aruba very soon. A lot of members of the Marriott's team in Surf, Ocean, Stellaris and Rennaisance have gotten so close to us! Time to see them again! All of them have a place in our memories!
We were used to read every morning "Aruba Today" in the shadow of the hut on the beach, during our stays. Nowadays, we access virtually to know about the island and our friends.
Who knows? We have already made our reservations for this year and bought our air tickets. Full of hope to see again the generous Aruba´s sunset and all other precious attractions of the island!
Let's keep our fingers crossed.