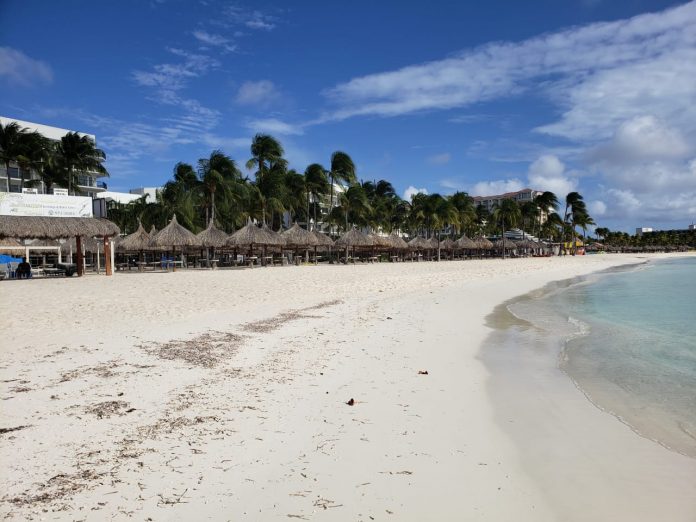 ORANJESTAD – Recently, many of our visitors have expressed concern and confusion about the price that hotels charge to reserve palapas on public beaches. The Aruba Tourism Authority (ATA) informed local media this week that they are currently evaluating if there are better options, like planting coconut trees or installing more palapas.
According to local news sources, Aruba Tourism Authority made an investment to restore and fix the palapas. Minister of Tourism, Mr. Dangui Oduber took note of comments on social media. He said that the price that is charged to tourists is not charged by the government nor ATA, but rather, it is charged by the hotels who manage these palapas.
The minister indicated that he cannot say what the hotels' policies are for palapas. He thinks there are two options; one is to put palapas on the beaches frequented by the locals, or planting coconut trees.