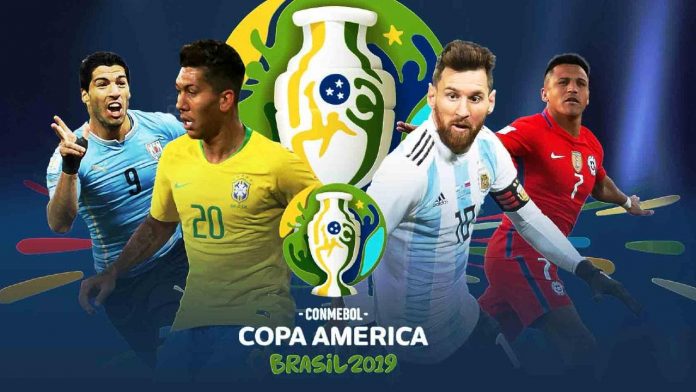 Today the 2019 Copa America will kick off with host Brazil taking on Bolivia in Sao Paulo. The Double Down Sports Bar & Grill at Eagle Aruba Resort & Casino invites you to enjoy the game in a superb ambiance. For all the games of the championship, this bar is your place to be. During the games of Colombia they will even have live entertainment: Tambores & Accordion by Vallenato Plus.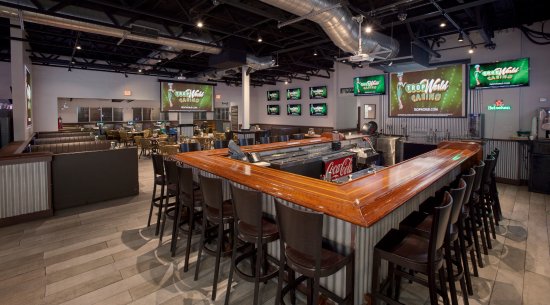 The bar is often described as the ultimate sports bar in Aruba. With a capacity of over 250 sports fans, Double Down's features more than 34 HDTVs, 8 Giant Screens inside and outside, a massive horseshoe bar, an outstanding Stadium Buffet on this day and a wide selection of beers, wine and cocktails. Right next door to Double Down is Eagle Aruba Casino, and under the same ownership, Eagle Aruba Casino hosts 138 of the latest slot machine and 6 table games.
The 2019 Copa América will be the 46th edition of the quadrennial international men's association football championship. It is organized by South America's football ruling body CONMEBOL and this year it will be held in Brazil. Chile are the two-time defending champions, having won the 2015 and 2016 editions of the tournament. The tournament will run until the final on July 7. Chile will be looking to win the competition for the third time running, while Brazil will be aiming to win it for the first time since 2007. Argentina, meanwhile, have not won it since 1993.Japan and Qatar are the two invited participants taking part.
Schedule
Friday, June 14
Brazil vs. Bolivia: local 8:30 p.m.
Saturday, June 15
Venezuela vs. Peru: local 3 p.m.
Argentina vs. Colombia: 6 p.m.
FREE SHOTS OF AGUADIENTE FOR EACH GOAL SCORED BY COLOMBIA
LIVE MUSIC BY VALLENATO
Sunday, June 16
Paraguay vs. Qatar: 3 p.m.
Uruguay vs. Ecuador: 6 p.m.
Monday, June 17
Japan vs. Chile: 7 p.m.