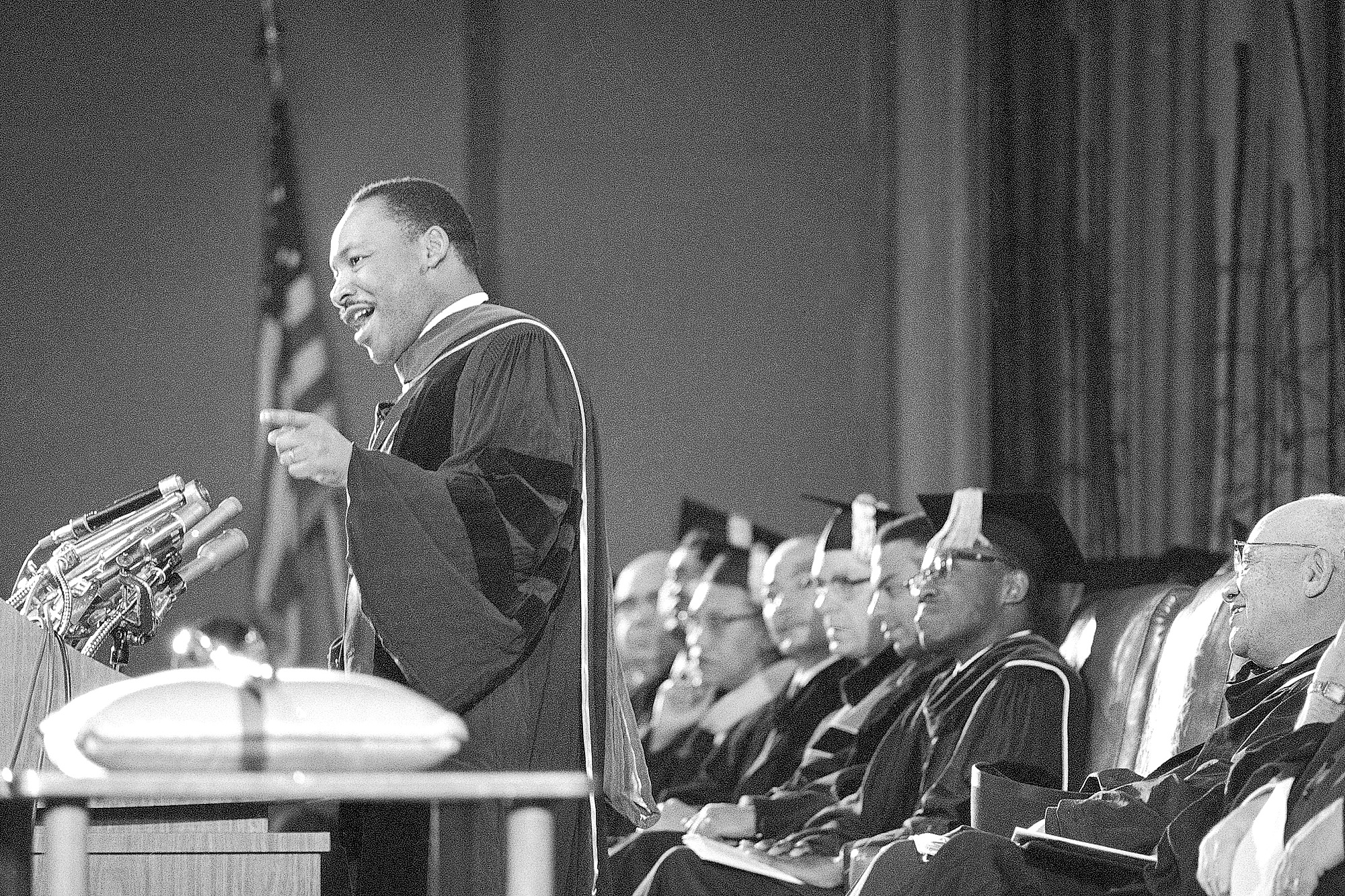 By DEEPTI HAJELA
Associated Press
NEW YORK (AP) — Filmmaker Stanley Nelson knew he wanted to tell a story about the nation's historically black colleges and universities — not just about individual HBCUs, many of which have their own celebrated histories, but about what they collectively have meant to black people.
And in making the documentary "Tell Them We Are Rising: The Story of Black Colleges and Universities," Nelson said, something quickly became clear: HBCUs never were just about learning what was in books. From their beginnings in the years after the Civil War, the nation's HBCUs have been driving forces for African-American economic and political advancement.
"As we were making the film, it became for us a look at American history, and African-American history, through this lens of HBCUs. They were involved in so many central events," said Nelson, who wrote, directed and produced the film, which made its debut at the Sundance Film Festival last year and is getting its national broadcast debut through the PBS series "Independent Lens" on Monday.
Before the Civil War, schooling for enslaved black people was largely outlawed in many Southern states. After the war, newly freed black people were allowed to learn but were far from welcome at institutions of higher education serving white people, leading to the creation of colleges and universities to cater to them, predominantly in the South.
According to the federal government, an HBCU is an accredited learning institution started before 1964 that had a primary mission of educating black people, and there are about 100 of them today. Though HBCUs were started for blacks, today they accept students of all races and their student populations are 78 percent black.
Nelson's film explores those HBCU origins and how their campuses became safe spaces for African-American intellectualism to flourish and places where larger societal issues also were felt.
In part of the film, viewers are introduced to how college educations became a front in the ideological conflict between two prominent African-Americans, Booker T. Washington and W.E.B Du Bois.
Washington, a graduate of Hampton University, became president of another HBCU, Tuskeegee Institute, and emphasized self-sufficiency for African-Americans, focusing on acquiring industrial trades and skills and earning the respect of whites through labor and hard work.
But Du Bois, who attended another HBCU, Fisk University, before going to Harvard University, had a different view for HBCUs and society at large. For him, colleges and universities were places to educate African-American leaders and thinkers, to be in the forefront of political and civil rights efforts pursuing equality.
Another part of the documentary shows how one of the most fundamental aspects of the civil rights movement, the case-by-case legal dismantling of the separate-but-equal system of segregation, came from the efforts of Thurgood Marshall and his mentor Charles Hamilton Houston, who taught him and other black students at Howard University's School of Law, another HBCU.
Other efforts that were fundamental to the civil rights movement, like the lunch counter sit-ins that started in Greensboro, North Carolina, also were connected to HBCUs — the first four men who asked for lunch service at a Woolworth's counter in February 1960 were students at North Carolina Agricultural and Technical State University.
Nelson, who's black, also has made movies about the Black Panther Party and the Freedom Summer. He attended an HBCU, Morris Brown College, for a term, and said it's "no accident" that so much civil rights effort and energy came out of HBCUs.
"It almost is not going to come from anywhere else," he said. "These are safe black intellectual spaces."
The film closes with a look at HBCUs today, their students and some of their challenges, like the plight of Morris Brown, which lost its accreditation in 2003 but still has some students. It doesn't delve deeply into those challenges, which Nelson described as a "complicated question" that could be its own movie.
Overall, the film is meant to give people a grounding, said Nelson, whose parents attended HBCUs.
"I think that there are just a few institutions that have sustained the African-American community," he said. "Black colleges and universities are certainly one of them."