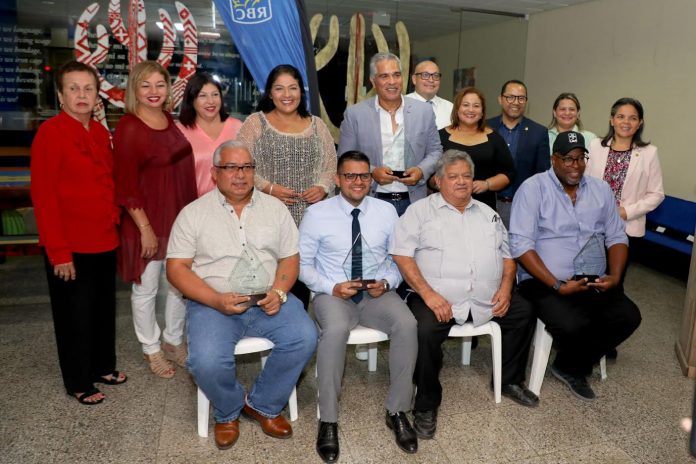 On Press Day, the National Library of Aruba opened the exhibition The Lens Of My Eyes, organized yearly by photographer and cameraman Anselmo Leo Vrolijk and his team.
The exhibit consists of a selection of photographs captured last year through the eyes of 15 press photographers.
It is for the 15th year that Mr. Vrolijk organizes this exhibition. This year it was dedicated to Mr. Rudolph Haseth and Mr. Jason Inesia.
The Rookie of the Year, Mr. Andrew Vrolijk, received the Djiespie's Award.
The library invites the community to visit this exhibit at the National Library in Oranjestad, which includes 150 photographs. This collection is on display for the entire month of September.
The Minister of Culture Xiomara Maduro congratulates Mr. Leo Vrolijk and his team for the beautiful exhibition and those who contributed and cooperated to make it a reality.