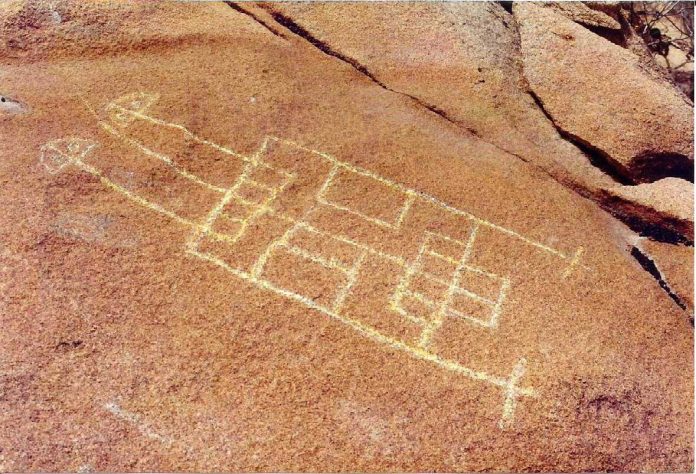 In the world, rock art is the ethnic heritage of a tribal existence and the most important visual record of humanity's ancient past that, if irretrievably damaged, is lost forever.
The visual impact of rock art made thousands of years ago is a powerful reminder of the artistic skills and sophistication of the belief systems of our ancient ancestors. The term "rock art" refers to images depicted on immovable natural rock surfaces, such as bluff faces, cave walls, and large boulders. The painted images are called pictographs, while the pecked, carved, or incised images are called petroglyphs. Occasionally these techniques were combined to produce painted petroglyphs.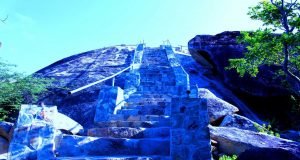 Aruba has an important collection of prehistoric rock art sites: In Arikok we find the most beautiful rock art collections in Aruba.
Another interesting site is Casibari Rock formation located towards the center of the island north of Hooiberg. The rocks of this formation are composed of quartz diorite. Evidence of prehistoric rock drawings is still visible in the formation.
Siribana site located in Santa Cruz district is the only known place that we can depict Petroglyph on the whole island. Petroglyphs are designs that have been scratched, carved or chiseled on the rock surface, exposing the less weathered rock, in this case lighter colored stone, which on its part gives the expression its contrast. During the course of a few decades, this site has become almost impossible to reach. This due to the less hospitable conditions that have formed in relation to former access routes for visitors. A very difficult terrain, it has become when going up for the less experienced outdoors men. Thick xerophytic vegetation has covering a great part of what used to be old paths use by the natives to climb up to these mystical grounds since bay gone times.
Weburi is another very interesting place situated South of Piedra Plat`s Protestant Church. Weburi, as we are told stands for; boulders standing in the blowing wind. This amazing site has some minor difficulties to find the entrance, however, once the entrance is located and one has made it inside the hollow rock bolder, the mystical drawings are all over the interior wall and can best observed.
While efforts have been made to educate the general public to participate in the conservation of our Natural Heritage, the same unfortunately cannot be said of rock-art situated in the open-air.
Etnia Nativa archaeological art works are an unique depiction of Aruba`s Native Rock Art. Mystical expressions, ancestral teachings, messages from the past.
To get to know more over Aruba's and its origins, its animals and culture, we highly recommend you to book your visit for our renowned cultural encounter session has been entertaining curious participants for decades. Mail us at etnianativa03@gmail.com or WhatsApp +297 592.2702 to confirm your participation. Our facilities and activities take place close to high rise hotels.