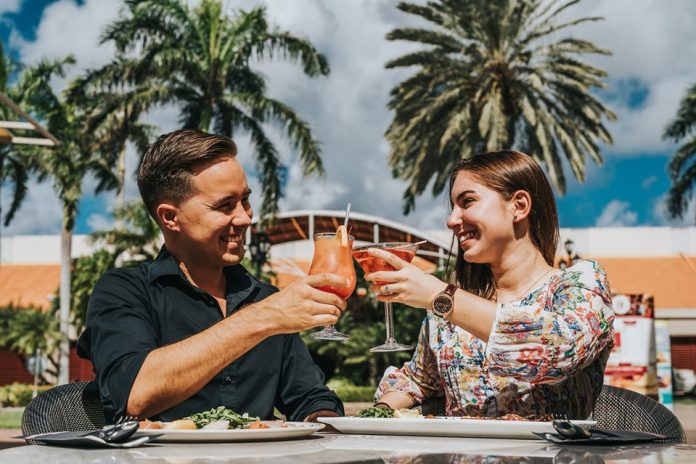 Chocolates and bubbles, live saxophone tunes, greatest gifts all around you and lovely food to eat your heart out. The Renaissance Marketplace is the place to be today! Cupid is ready to enchant you!
Buy the perfect gift for your lover or take him/her to dinner while you enjoy the sweet sounds of saxophone player El Prove. Discover unique arts & crafts and handmade jewelry accompanied by live music. Grab a bite to eat at one of our many restaurants and make it a truly enjoyable experience with family and friends.
Renaissance Marketplace is a nice and clean mall where you can do it all: shop, drink, eat, play in the casino and watch a movie. The design of the place is warm and welcoming and the location is right next to the harbor of the city with its yachts and fishing boats. The mall is filled with local flair, the place to experience culture, share a cocktail and go beyond the usual. Spend your Valentine's in style, join us at Renaissance Marketplace.