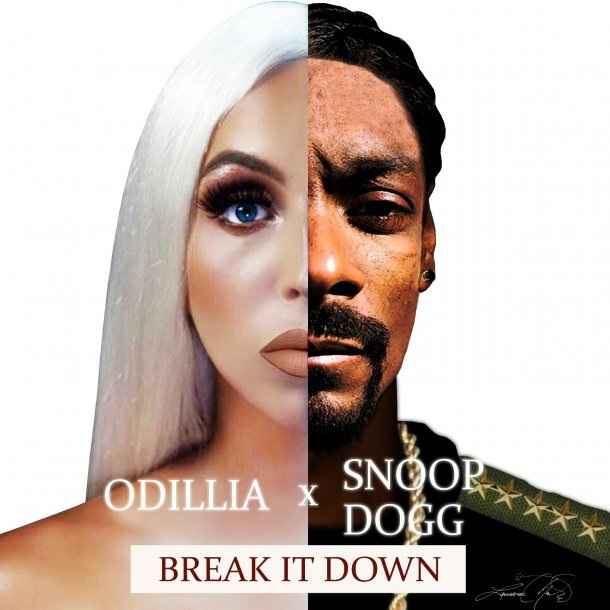 Odillia (24) is a Dutch rapper and singer. For her latest song 'Break it down' she collaborated with not the least name in the music industry: the one and only Snoop Dogg. The video for the song was shot on Aruba. The singer is organizing a fundraising event coming Sunday to support local community. You are most welcome to enjoy live presentations through Facebook and on TV of local artists like Ataniro y su banda Bambu, Eltienne Yarzagaray, Karla Kingz and the Popcorn Dancers from 4.30pm to 8pm.
The goal is to raise funds in different ways, it can be money, food, clothing or other donations, everything that is of help to the foundations. On Odillia's last visit in Aruba in July she realized she didn't had enough time to stay on the island but she fell in love with the island and the people. She wanted to come back to Aruba to know more and give back to the community.
Odillia is organizing the event in collaboration with the Foundation Trampolin pa Trabou. She visited several foundations, her intention is to empower the clients and at the same time create awareness about the great work these foundations do. "I received so much love from the people on this island when I recorded the video for the song with Snoop Dogg that I wanted to come back and give back. My message to the foundations' clients is to follow your dreams, to not give up on your idea of life."
The event coming Sunday is broadcasted live by Aruba TV channel 49 and is to be seen live on Facebook Aruba.TV. MC of the event is Bryan D of CoolFM and Lee Croes will be the DJ. All funds raised during this event will go to the foundations. If you wish to contribute please contact Trampolin pa Trabao, at phone number +297 582 9485, address is Pavia 13E.
About Odillia
Ever since she was young, Odillia has had a dream: she wants to earn a living by making music. That was initially disappointing: Odillia – who in real life is called Frederique; she uses her middle name as a stage name – got a lot of rejections. But she did not give up. "Eventually I got to know my current manager through a friend," she says. That manager put her in touch with Snoop Dogg. "He's been in the music industry for twenty years and knows a lot of people. He's also friends with Snoop." So from one day to the next she found herself sitting across from Snoop Dogg. "I was allowed to visit him to let him hear my new song. He thought the beat was really dope. He went all out bouncing when I played it. He also liked the nineties vibe very much." Then something happened she never dared dream: "He went into the booth to do his own thing with the song. Very unreal. At one point he looked at me and sang: Odillia, I adore you. Well, I blushed completely. It suddenly became very real. "