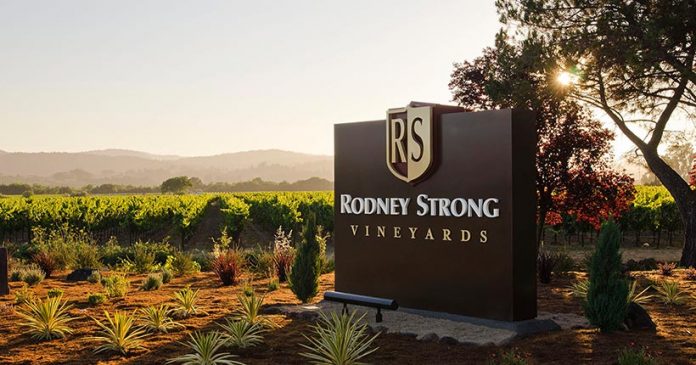 Sunset Grille restaurant at the Hilton Aruba Caribbean Resort & Casino organized an elegant evening with fine wines from Rodney Strong and fantastic culinary art from Executive Chef Matt Boland and newly recruited Executive Sous-Chef Katia Soujol last Friday. Wine pairings are a thing! It is a fun way to connect wine, food and company and ensures that you're going to have a genuinely unique experience.
Rodney Strong Vineyards is a family-owned winery based in Healdsburg, California, United States. It was founded in 1959 by wine pioneer and former dancer, Rodney Strong, the winery focuses solely on Sonoma County grape growing and wines. The divine wines are combined with a four-course menu created by Boland and Soujol. American-born, French-trained Chef Boland returned to the Hilton December 2017. He was the one who led the Sunset Grill to numerous AAA Four Diamond Awards in the 80s and 90s and he is a veteran of the Aruban hospitality industry.
About Executive Sous-Chef Katia
Soujol was born and raised in Provence, France; where in the kitchen she learnt how to cook fresh Escargots pick up in spring, or to prep the Bouillabaisse or ratatouille dishes, with Grandma. Chef Katia was trained at the Culinary Institute in Nice, where she was named out Best apprentice of the year and top apprentice of the year of the Provence, Alps and Corsica Regions in Avignon, an Award of Achievement from the Masters Chef of France in 1988. Also she won other several awards since such as best French American Top Chef 2012 Trophy from the bay area. Soujol went in the United States at first with Anaheim Hilton and Towers and worked with Tamarron Hilton Resort Colorado and San Diego Hilton. In 2000 Chef Katia was sponsored for her extraordinary Culinary career achievement by famous Chef Pascal Restaurant in Newport Beach for her US permanent Resident 'Green Card'. She has taught Culinary at the Art Institute of California and Long Beach Community College where she designed the plan of the School New restaurant kitchen in addition she did some workshop with World Famous Chef Alan Wong in Hawaii, Vietnam, Cambodia and India. In 2001, Chef Katia took over the reins of Pastis in West Hollywood, CA, bringing to Los Angeles her unique essence and culinary expertise, earning her considerable credit for her exceptional French Cuisine. In 2002, as the Executive Chef of Pastis Restaurant Chef Katia received critical acclaim for her rich,  Nouvelle French Cuisine and impeccable tang from the: Los Angeles Times News Paper/Food. In 2006 after 3 years of teaching in College Chef Katia goes back to warship at the World well know Beverly Wilshire Hotel a Four Seasons in Beverly Hills. In 2013 for the second time The Venetian Macao, China is offering her a job as the Sands Asia Western Chef from which she finally accept where she managed 47 Cooks Chefs and Sous-Chef and been the only Female Chef in Macao SAR. Soujol came back to her home, since the last 2 decade, California but out of the blue she was offer an opportunity in Aruba from which had no idea to well locate it on the map and she decided to come over bringing her knowledge to pass on to the next generation of Culinarian and hopes to finally will settle while been "apatride" STATELESS since her teenage age.
The Dazzling Dinner
The dinner highlighted the taste of Sunset Grille while offering the opportunity to enjoy the perfect paired wines of Rodney Strong. First course presented a Coconut and Citrus Tiradito with Salmon Rillette paired with Rodney Strong Charlotte's Home Suavignon 2017. Second course surprised with a delicious Lobster Thermidor perfectly matched with Rodney Strong Chalk Hill Chardonnay 2016. The Lamb Loin with Mushrooms Gastrique and Blue Cheese Pan Bollo teamed up with Rodney strong Russian River Pinot Noir 2015 and this culinary heaven's journey ended with a warm Chocolate and Espresso Cake and Rodney Strong Symmetry 2014. Chapeau for Soujol's first wine paring dinner, it was excellent mastership.
According to Edible San Francisco, this generation that we are part of shows experience-eagerness. We want to be taken on more of a journey than ever before, trusting the experts and ready to learn about what's new out there. Sunset Grille is more than prepared to guide you and indulge in your culinary experience. q
For more event details contact Shareska.gutierrez@hilton.com or call 526 6005.