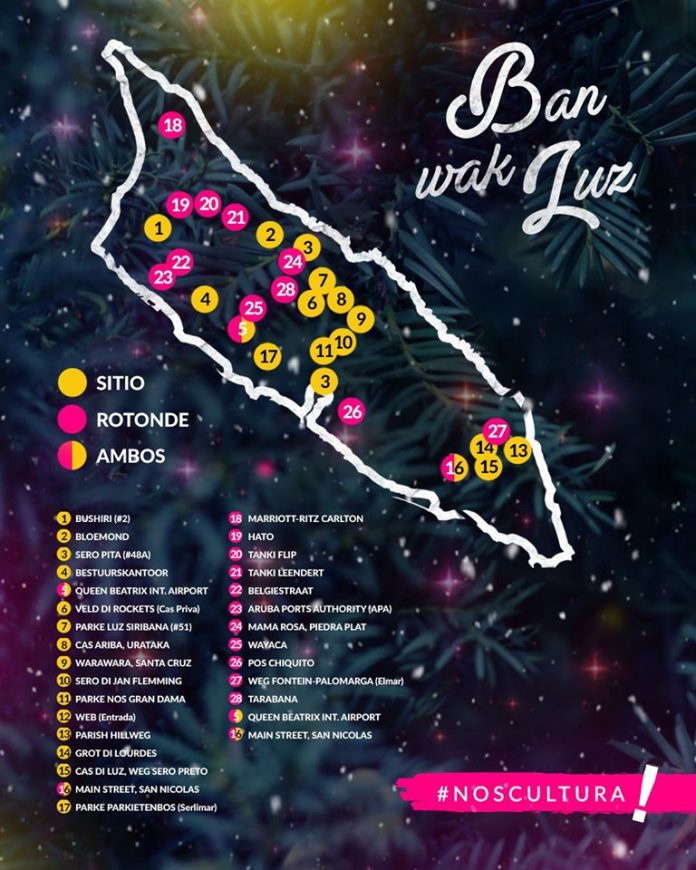 Christmas in Aruba would not be complete without a visit to see the Christmas Lights around the island. By just driving around on the main roads you can enjoy a variety of creativity with colorful lights being displayed on various Aruban homes. Also the majority of the round-abouts are decorated.
If you are lucky enough you might hear Christmas carols and "gaitas" at any of these locations but also at the malls and stores. Gaita is a style of Venezuelan folk music from Maracaibo in Zulia State. It is possibly derived from gaits, the Gothic word for goat, the animal whose skin generally is used for the membrane of the furro instrument (kind of tambura with stick). Other instruments used in gaita include maracas, cuatro, charrasca and tambora (Venezuelan drum). Song themes range from humorous and love songs to protest songs. The local gaita bands are composed mostly of a group of ladies who sing with angelic voices while they dance in a choreographic manner.
The map shown here will give you an overview of the most popular decorated places around the island. So hop into your car or call a taxi driver to go around and enjoy the spectacular Christmas scenes. We wish you a wonderful Christmas.