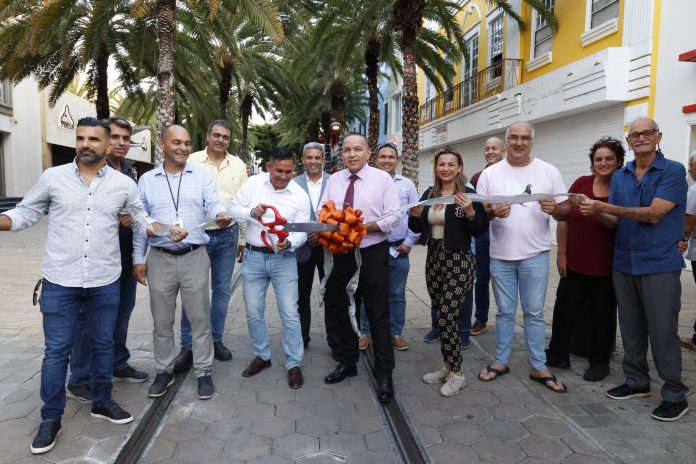 The first of December, beginning to feel the atmosphere of the year-end holidays, minister of Education and Sport, Endy Croes joined his colleagues of the Wever-Croes II Cabinet to be present during the ceremony to turn on the lights in the main street of Oranjestad, Caya G. F. Betico Croes.
The Prime Minister, Mrs. Evelyn Wever-Croes indicated that the main street will be temporarily open for traffic, in order to bring life to the shopping area and encourage the people to support or local businesses.
Vice-Prime Minister, Ursell Arends accompanied by his wife and business owners were also present, and around 6pm the lights were turned on in the Caya G.F. Betico Croes. This way, the street was opened for all cars during the holiday season.