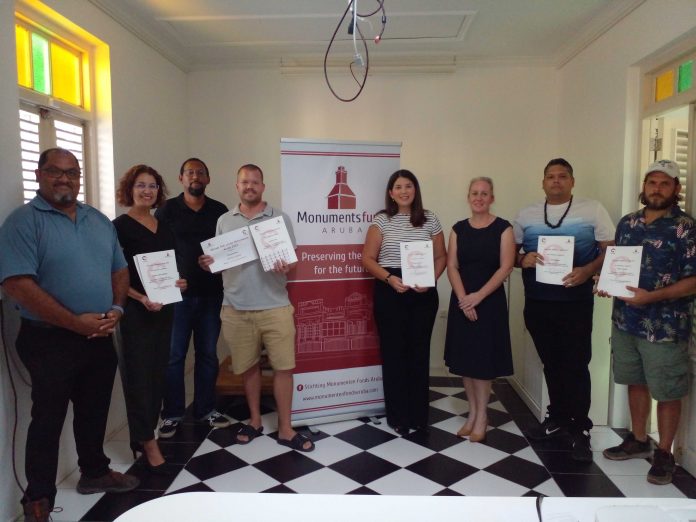 Yesterday afternoon, Stichting Monumentenfonds Aruba (SMFA) announced the winners of the Wiki Loves Monuments Aruba 2022 competition.
Wiki Loves Monuments is an international project that has the goal of documenting monuments around the world. Contestants not only take part in the competition in order to win, but they also contribute to helping document monuments in Aruba and to sharing these with the whole world.
This is the sixth edition of Wiki Loves Monuments Aruba, and the 12th edition of the international project. This year, Aruba received a total of 144 photographs, and 39 countries took part in the competition. A total of 10 photographs were nominated, and these 10 photographs will continue participating in the international Wiki Loves Monuments competition. The results of this international competition will be known at the end of January 2023.
The competition consists of two categories. Category 2 consists of photographs of monuments that are not protected. This category helps the foundation see through the eyes of the public themselves what they consider to have a monumental value. Category 1 is the category for photographs of protected monuments.
This year is the first time that the photographs of both categories can continue in the international competition. In previous years, it was only photographs from Category 1 that could go on to compete in the international competition.
A jury consisting of three members was in charge of choosing the winners in both categories in Aruba. In the Category 2, the winner was Dyanne Lopez Schipper with a photograph of a 'cas di torto', and in the Category 1 the winner was Jeroen Lucas, with a photograph of the California Lighthouse.