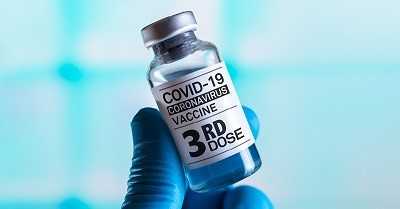 The World Health Organization (WHO) is advising people with weaker immune systems to consider taking the additional shot of approved COVID-19 vaccines, like Moderna or Pfizer, to maintain their level of protection against the Covid virus elevated.
After consulting with the RIVM of the Netherlands and other professionals in the field, Aruba will soon make the booster vaccine or third vaccine available for those at higher risk. Currently, the Department of Public Health (DVG) in Aruba is working with the family physicians organization and specialists to reach the vulnerable group eligible for the third vaccine shot. This group includes about 1000 and 1500 patients. These patients have a fragile or compromised immune system and are under doctor's care or supervision. These patients will receive a referral letter to get their third vaccine at the DVG. Without this referral letter from the physician, you will not receive the third vaccine.
Those eligible for the third Pfizer vaccine have one or more of the following medical conditions and should have already received the second vaccine over a month ago:
Patients who have received a bone marrow or stem-cell transplant within the last two years
​Patients who have received treatment for a malignant hematological illness during the past two years
All patients who underwent chemotherapy in 2021
Certain patients with kidney disease who use 'biological's and are under specialist treatment.
Dialysis patients
Patients who received a kidney transplant
Patients using strong medications that lower their immune systems like Rituximab, Cyclofosfamide, or CellCept.
If you match any of the above-mentioned criteria, you are eligible for the third Pfizer COVID-19 vaccine. On your next visit to your specialist, during the upcoming three months, your specialist will refer you to the DVG to receive your third vaccine. If you do not have an appointment with your specialist or physician during the next three months, please call your specialist to verify if you are eligible for the third vaccine and to receive your referral letter.
Please note that without the referral letter from your specialist or physician, the DVG has no authority to provide you with the third vaccine. Keep in mind that the patient eligible for the third vaccine should already have received the second Pfizer vaccine one month ago.