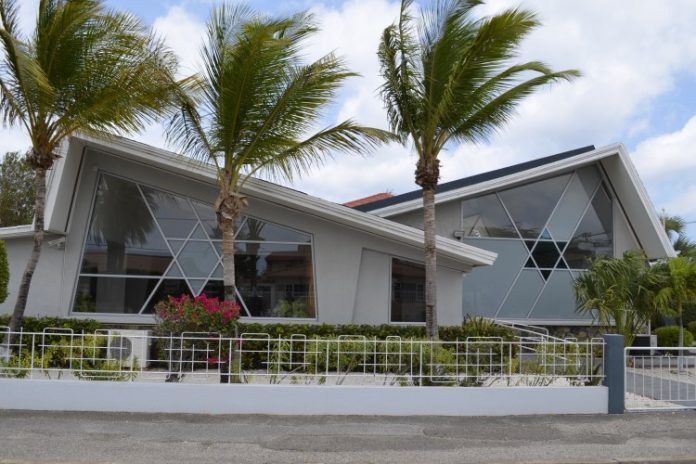 Beth Israel Synagogue in Oranjestad is celebrating Purim coming Sunday from 6pm. They invite you to wear a costume or mask and they offer Megillah reading, drum circle and festival songs. There will also be a potluck dinner and Hamentaschen will be served.
Hamantash is a filled-pocket cookie or pastry recognizable for its triangular shape and usually associated with the villain in the Purim story. Purim is a Jewish holiday that commemorates the saving of the Jewish people from Haman, an Achaemenid Persian Empire official who was planning to kill all the Jews, as recounted in the Book of Esther  (usually dated to the 5th century BCE).
Many Jewish people, especially children, in the United States use this event as an opportunity to listen to the Megilla (or Megillah) to relive the events that are told about the story of Esther, Mordecai and Haman. It is customary to twirl graggers (Purim noisemakers) and stamp one's feet when Haman's name is mentioned.
Be merry
It is accustomed that Jewish give to the needy around this time of the year. Food baskets or food gifts are also given away. It is a time for people to celebrate and be merry. So some Jewish schools hold celebrations to remember the past and their heritage. Other groups or organizations hold Purim carnivals filled with activities, costumes, food and games.  Special prayers, particularly the Al HaNissim prayer are also included in evening, morning and afternoon prayers.
Purim has been celebrated in the United States for many years. Old newspaper articles dating as far back as 1860 have reported about Purim festivals, where wealthy Jewish families would donate to charity.  It has been written in other newspapers, particularly from the early 20th century, that Purim was a day of cheerfulness and festivity among many Jewish communities in the United States.
About Beth Israel Synagogue
Beth Israel Synagogue is the synagogue of the Aruban Jewish community, located in Oranjestad, Aruba. Beth Israel Synagogue is an independent congregation with a liberal style similar to Reform Judaism or Conservative Judaism.