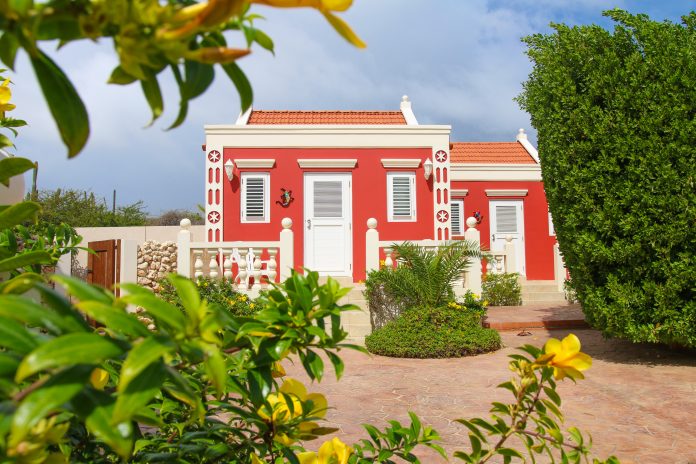 Community Museum
Here in Aruba we do have much more than white beaches so leave the beach for a day to enjoy this museum in San Nicolas and the Museum of Industry also in this photo. With the opening of the refinery in 1927 many workers came from the other islands in the Caribbean and so did Mr Nicolaas who came from Bonaire and opened the Nicolaas Store in San Nicolas in 1930. The Community Museum is housed here and a must visit.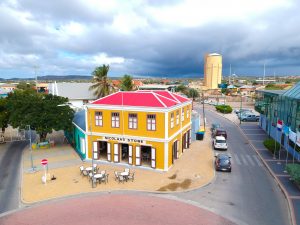 Dak di panchi (clay roof tiles)
Here in Aruba this "dak di panchi" can be seen on every Aruban houses and I'm fascinated with this Dutch architecture design with clay roof tiles. Dated 700 BC and still it will enhance your house in this modern era.  In the last centuries houses where yellow and white but nowadays the more colorful the better and I love that concept. This house can be seen in the Kudawecha neighborhood and for sure you must stop to take some colorful photos.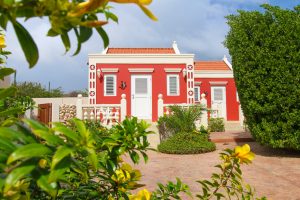 My wife told me that I'm just like a monkey
Yes, this is true because I'm obsessed with bananas and coconut water just like monkeys do. There are three places where you can find fresh coconut water. The first one is next to the big red anchor on the road to Baby Beach. The other one is on your left going to downtown from the airport and the Coconut Big Dad is at the California Lighthouse. This guy makes also coconut ice cream. I drink a minimum of one coconut water a day and it's so good for your health and will prevent kidney stones.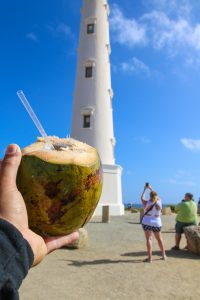 Baby moon
Aruba also benefits from this increasingly growing trend for mums-to-be to head off on holiday with their partners before the imminent happiness of the new arrival. This is a photo I took of this amazing couple Danielle and Josh. This baby boy will for sure be an Aruban ambassador, mark my words.