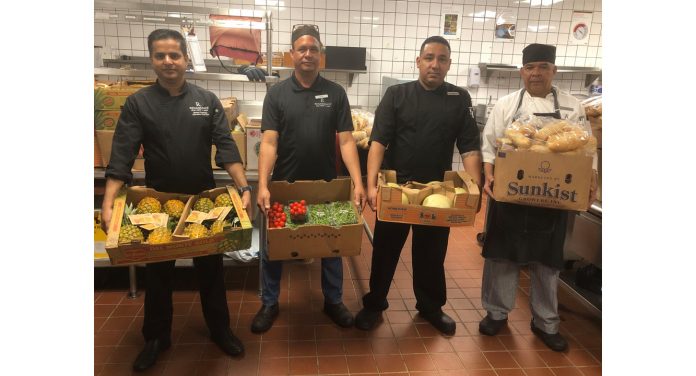 Following the difficult decision to close Renaissance Aruba Resort & Casino, the resort along with our executives and staff have decided to donate all fruits and vegetable to our local senior living communities.
On Thursday, March 26th, over 200 cases of produce including carrots, potatoes, greens, apples, and melons will be distributed to a representative from Cas Cuido y Alegria pa nos Grandi nan, Stichting Thuiszorg Aruba and Ambiente Feliz. The fruits and vegetables once intended for resort guests will be used to create hundreds of meals for Aruba's most vulnerable citizens.
"It feels good to be able to help in some small way," said Paul Gielen, General Manager at Renaissance Aruba Resort & Casino. "While we can't serve our guests, we have this massive supply of food and it just makes sense."
We along with rest of the world are learning how to navigate these uncharted waters, but with our roots in hospitality and service, we feel a sense of purpose and ongoing connection (even with social distancing) to our community. Our hope is that these resources provide the necessary nutrition, relief and maybe even a little comfort to during these difficult times.