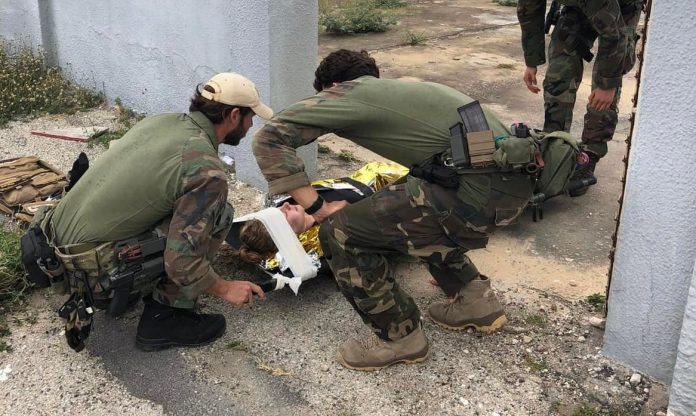 Marines from the 32nd Raiding Squadron had a 'mini' HUREX this week at different locations on the Island.
During a HUREX the skills and drills of the marines are trained and test in different scenarios. This training helps the marines think about taking action by looting, rescuing the drowning, responding to and treating large groups of injured people, helping people from the rush into a vehicle and transporting detainees after the passage of a hurricane.
This is one of the many exercises that our marines on Aruba participate in regularly, always preparing themselves and honing in the skills and drills for the protection of our Island and its people.