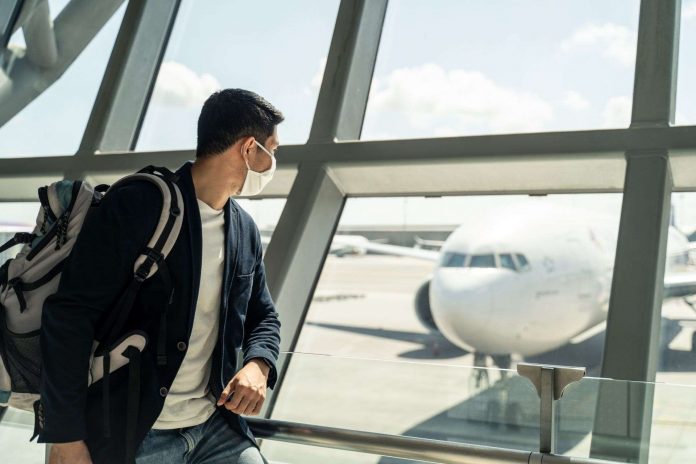 In order to survive these times, knowing how to adapt to new circumstances is crucial. And that is exactly what Bats Media & Consulting did. The Aruban company has been closely following the developments in the tourism sector and came up with a way that makes it easier for US visitors to comply with the island's travel regulations.
The website www.rapidtesttravel.com is online and operational. It is an easy guide to locate rapid testing sites in your area. The user can just type in the name of the state where he or she lives, and with a click it immediately shows a list of locations to do the COVID-19 PCR Rapid Test and get the results within 72 hours or less. Julien de Bats, the company's founder and developer of the website, describes how he started noticing several comments from people on social media expressing their frustration in searching for a rapid test site close to where they live in the United States.
This was about the only hurdle between them and a much-wanted vacation in Aruba. Since there was not a website that compiles all the information, it would take hours for them to find the right place, with a clock ticking to submit their results ahead of boarding the plane. "A lot chose not to book to Aruba because they could not find the location. We wanted to make it easier for them and increase tourism on the island," said De Bats. "Anything we can to help tourists to book. We are all about giving tourists the most user-friendly experience."
The list consists of hospitals and labs from Texas to Rhode Island, while including many branches of well-known drugstore chains such as Walgreens and CVS between Florida and California. All these establishments offer to do 'rapid tests' and deliver results within 72, 48 and some even 24 hours. The website is interactive where, as the user, you can report places that do not deliver on what they promise, you can verify the ones that do, in addition to the certification done independently by the page. Furthermore, you can add new locations to the list for other potential travelers to know about in your area.
Browsing www.rapidtesttravel.com is quite easy. With a click of the mouse you can call your location of choice to make an appointment. The same way, it takes you straight to the facility's website where you can get more information on the procedure and requirements for your test.
Bats Media & Consulting encourages everybody to share this website link https://rapidtesttravel.com/with relatives and friends, but also with fellow Aruba lovers to use as a tool in the arrangements for your upcoming trip and towards an easy and pleasant arrival on the One Happy Island.